North American investment firm Stonepeak Infrastructure Partners will acquire a majority interest in carrier-neutral interconnection and colocation company Cologix.
The existing management team will remain in place after the deal, which will see $500 million in incremental equity committed to help the business grow. Cologix currently operates 24 data centers across nine markets in the United States and Canada, and was rumored to be up for sale late last year.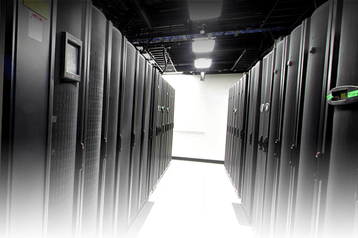 Spending money to make money
"I am delighted to welcome Stonepeak into Cologix as investors," Grant van Rooyen, Cologix CEO, said.
"Over the past months we have come to greatly appreciate the investment savvy, approach to partnership and tone of Stonepeak. They are the right partner for the existing Cologix management team to be working with for the next phase of our evolution."
Previous Cologix investors, including van Rooyen, the van Rooyen Group, company management, Columbia Capital and Greenspring Associates, will continue to hold a material interest in the company and will take part in future growth equity investments.
"We have felt for some time that the opportunity within our markets and our sector broadly has far more potential than we have been able to practically finance," van Rooyen added.
"With this transaction and the incremental investment, we will now have the financial capacity we want and need."
Trent Vichie, co-founder and senior MD of Stonepeak Infrastructure Partners, said: "Cologix has built an exceptional platform and team that is well positioned to accelerate growth by using the power of interconnection to support key industry trends, including content moving to the edge, the rise of cloud computing and enterprises outsourcing data centers. Stonepeak is delighted to partner with Grant and his team in this next phase of the company's growth."
The company board will add Trent Vichie, Brian McMullen, Bill Fathers and Peter Bruce from Stonepeak, Patrick Hendy from Columbia, and Neil Hobbs from van Rooyen Group.