SpaceX-owned Starlink's Philippines unit has set out its plans to cover the whole country with its satellite-based Internet service by mid-2023.
The subsidiary, which is 100 percent owned by Elon Musk's SpaceX, is readying itself for commercial launch in the Philippines by the end of this year.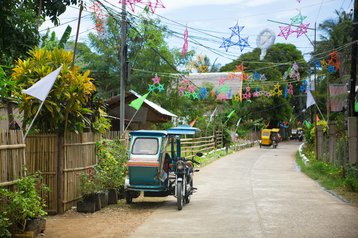 And CNN Philippines has reported that Starlink is expected to fully cover the country with its internet service.
"The number of satellites sent up there initially covers the northern hemisphere, but in my recent meeting with their representative here, they assured me that by the middle of next year, they'll have full 100 percent coverage for the Philippines," said Ivan John Uy, the Department of Information and Communications Technology (DICT) when speaking to CNN.
Starlink is aiming to serve remote villages and rural areas that have little to no Internet access, with the DICT working with Starlink to provide a complimentary service for those already served by other telcos.
The company secured approval from the National Telecommunications Commission (NTC) back in May to register in the Philippines as a value-added service provider.
Elon Musk has previously said Starlink has been approved in Nigeria and Mozambique, recently launched in the Dominican Republic, and is being trialed in Haiti.
Starlink gets serious around wholesale
SpaceX's Starlink is also beginning to gain traction on the wholesale side.
The satellite service is set to be deployed across the Royal Caribbean's full fleet by the end of the first quarter of 2023. Starlink will provide high-speed Internet on board for passengers after successful trials.
The service will launch on September 5, beginning with a ship called the Celebrity Beyond. The Edge-Class cruise ship entered service earlier this year and has capacity for almost 4,000 passengers alongside 1,400 crew.
Last week Musk's parent company SpaceX announced a partnership with US operator T-Mobile to provide mobile connectivity from space, with speeds of around 2-4Mbps. A new network will be created that will broadcast from Starlink's next-generation satellites while using T-Mobile's mid-band spectrum nationwide, with SpaceX aiming to eliminate dead zones across the country.
The company has ramped up its wholesale business in recent months, striking various deals, including the US Air Force, Hawaiian Airlines, and private plane provider JSX.
Last year Japanese telco KDDI Corp selected SpaceX's Starlink for backhaul in remote locations across the country, using Starlink's Low Earth Orbit (LEO) satellite constellation.
By comparison, OneWeb has signed distribution with more than two dozen firms globally to date.