Hawaiian Airlines is to use SpaceX's Starlink satellite service to provide in-flight Wi-Fi on its planes.
The airline said this week that it would equip its 24 Airbus A330 and 18 A321neo aircraft, as well as an incoming fleet of 10 Boeing 787-9s, with Starlink's satellite internet connectivity service that will be free to customers.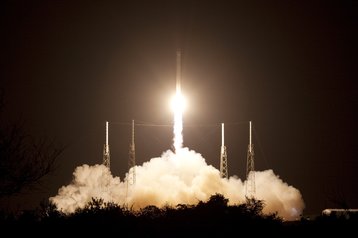 "When we launch with Starlink we will have the best connectivity experience available in the air," said Hawaiian Airlines President and CEO Peter Ingram. "We waited until technology caught up with our high standards for guest experience, but it will be worth the wait. Our guests can look forward to fast, seamless and free Wi-Fi to complement our award-winning onboard Hawaiian hospitality."
Hawaiian and Starlink are in the initial stages of implementation and expect to begin installing the product on some aircraft next year. Hawaiian is not currently planning to deploy the service on its Boeing 717 aircraft that operate short flights between the Hawaiian islands.
"Hawaiian Airlines is ensuring its passengers will experience high-speed internet the way we expect it in the 21st century, making hassles like downloading movies before take-off a relic of the past," said SpaceX Vice President of Starlink Commercial Sales Jonathan Hofeller. "With Starlink, the in-flight experience is greatly simplified so that once passengers step onboard the plane the internet works seamlessly throughout their flight. Soon, passengers will enjoy all the benefits of having the world's best in-flight internet connectivity from the comfort of their seats."
Hawaiian offers approximately 130 daily flights within the Hawaiian Islands, 16 US cities, and flights to Honolulu and American Samoa, Australia, Japan, New Zealand, South Korea, and Tahiti.
SpaceX last week signed a deal to provide in-flight Wi-Fi to private plane provider JSX from its Starlink satellites. The agreement with SpaceX covers service on up to 100 airplanes and should be available later this year; JSX currently has 77 30-seat Embraer jets in its fleet.
SpaceX has shipped around 250,000 terminals, but has signed relatively few distribution deals compared to rival firm OneWeb; it agreed a deal with KDDI to provide remote backhaul in Japan last year.