T-Mobile plans to provide mobile signal connectivity from space with the target of leaving no area without coverage in the US.
The operator has partnered with SpaceX to provide the signal through the company's Starlink satellites, with speeds of around 2-4Mbps.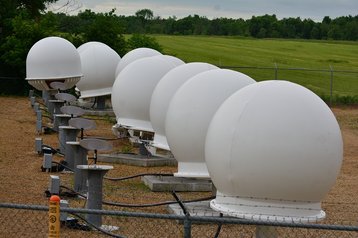 Both companies announced the plans at a live event that took place at SpaceX's Starbase facility in South Texas.
The technology alliance was unveiled by SpaceX owner and chief engineer Elon Musk and T-Mobile CEO and president Mike Sievert.
"The important thing about this is that it means there are no dead zones anywhere in the world for your cell phone," said Musk, who added that connectivity should be 2-4Mbps per cell zone.
Sievert, meanwhile, sent a warning to T-Mobile's domestic rivals: "More than just a groundbreaking alliance, this represents two industry-shaking innovators challenging the old ways of doing things to create something entirely new that will further connect customers and scare competitors."
A new network will be created that will broadcast from Starlink's satellites while using T-Mobile's mid-band spectrum nationwide.
Since 2019 SpaceX has launched nearly 3,000 Starlink satellites and provides satellite Internet access to nearly 40 countries. But the T-Mobile service will require a larger, next-generation satellite, with a much more powerful phased array antenna.
Earlier this year Lynk, a satellite base-station company deployed its Lynk Tower 1 satellite into space, its first spacecraft covered by an FCC license to operate a satellite direct-to-phone service, with the company also hoping to eliminate '0G' problems.
Lynk has penned contracts with operators on seven island nations in the Pacific and Caribbean, including Telikom Limited in Papua New Guinea, Aliv in the Bahamas, and bmobile in the Solomon Islands, as well as Mongolia's Unitel and Telecel Centrafrique in the Central African Republic.