Data center semiconductors face years of delays as chip manufacturing equipment is hit by production issues.
The Wall Street Journal reports that Taiwan Semiconductor Manufacturing Co. (TSMC) has begun to warn customers that it might not be able to increase production in 2023 and 2024 as rapidly as hoped because of issues with acquiring manufacturing equipment.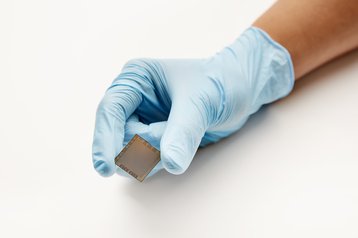 Technical issues also meant that rival Samsung was unable to meet orders this year, due to low yields on its 4-nanometer process. The WSJ reports that major customers including Qualcomm and Nvidia Corp. shifted orders to TSMC as a result.
TSMC has sent executives to negotiate with equipment manufacturers to try and secure supplies, with a particular focus on ASML, which builds critical lithography machines.
Manufacturers are sending some of the equipment to the expanding Chinese semiconductor sector, causing some chip makers to push to have them deprioritized - but this has had little success.
Back in 2019, chip manufacturers were already struggling to obtain manufacturing equipment and components used in electronic assembly such as diodes, capacitors, and substrates.
The market was growing fast, with cars becoming more intelligent, and 5G rollouts beginning. Then Covid-19 happened, simultaneously shutting down factories and supply chains, while dramatically increasing demand - particularly for home IT and data center servers.
On top of that, there were a series of unrelated black swan events, including a storm in Texas taking out Samsung, NXP, and Infineon fabs; a fire at Japan's Renesas fab (and another at ASML); power cuts and droughts in Taiwan; and a wayward balloon.
This January, a US government investigation found that firms have just five days' worth of semiconductor supplies.
Data centers have not been as directly impacted as consumer products like the PlayStation 5 and desktop GPUs, but the chip shortage has still impacted the sector.
Video game Final Fantasy XIV delayed the rollout of new data center locations due to a difficulty in acquiring servers. Last year, British IT reseller Computacenter warned that supply chain issues were impacting its data center component sales, a month after the CEO of cloud networking company Arista Networks said that the shortage was "the worst I've seen it."