Dutch semiconductor component company ASML has suffered a fire at one of its factories in Berlin, Germany.
The incident happened overnight on January 2, but details on the incident are scarce. The Reg notes, however, that Berlin's fire department said last night an automatic cleaning system had caught fire across an area of 200 sqm on the second floor of a three-storey "industrial" building in Waldkraiburger Strasse in Berlin's Britz district in the Neukölln area.
"The fire was extinguished during the night and fortunately no persons were injured during this incident," ASML said in a statement.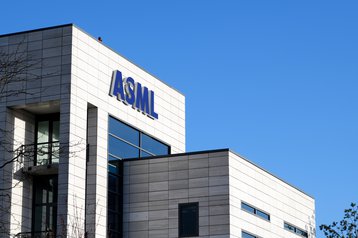 The company said it was too early to make any statement on the damage or how the incident will impact its output.
"It will take a few days to conduct a thorough investigation and make a full assessment. As soon as we have such assessment, we will provide an update."
A spokesperson confirmed to The Reg that a part of the Berlin factory was closed – but said other parts of the factory were still operating.
ASML is the world's largest supplier of photolithography systems; the machines used to manufacture integrated circuits. The Berlin facility – acquired in 2020 after ASML bought Berliner Glas – manufactures components for ASML's lithography systems, including wafer tables and clamps, reticle chucks, and mirror blocks.
In September 2021, a foil balloon caused a major power outage in Dresden, Germany, taking down a number of semiconductor factories. The previous March, a Renesas Electronics Corporation semiconductor fab caught fire, taking months to recover. The month before, Storm Uri caused rolling power outages across Texas. Caught up in the power cuts were Samsung's S2 foundry, as well as fabs from NXP and Infineon. Most were producing products for the automotive sector.
The world's largest contract chip manufacturer, TSMC, has been luckier. Beyond two short power blips, it managed to keep systems producing chips throughout 2021, despite a lengthy drought in its homeland.