A foil balloon caused a major power outage in Dresden, Germany, taking down a number of semiconductor factories.
The impact to the Infineon and Robert Bosch fabs comes as the world struggles with a lengthy chip shortage, that has impacted nearly every industry, and forced automotive manufacturers to idle plants.
Foiling production plans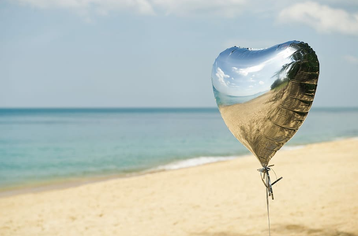 It is believed that a commercially available foil balloon drifted into a substation in the Dresden district of Zschachwitz and ended up between two live conductors. This caused a short circuit, leading to a 20m power outage across much of Dresden around 2pm Monday.
It brought Infineon's factory completely offline, with it taking until Tuesday evening for services to restart. Bosch was able to get going sooner, with some production resuming by late Monday, but it said it was still assessing the longer term damage from the sudden shutdown.
Contract manufacturer GlobalFoundries said that it was better off thanks to some on-site power generation, but admitted that there was still a "limited impact" as it relied on the grid to power some aspects of the production.
The chip fabs primarily developed products for the automotive industry, which has been one of the worst hit by the supply shortages. The shutdowns are not expected to help.
In March, a Renesas Electronics Corporation semiconductor fab caught fire, taking months to recover - it also supplied the automotive market.
The month before, Storm Uri caused rolling power outages across Texas. Caught up in the power cuts were Samsung's S2 foundry, as well as fabs from NXP and Infineon. Again, they were producing products for the automotive sector.
The world's largest contract chip manufacturer, TSMC, has been luckier. Beyond two short power blips, it has managed to keep systems producing chips, despite a lengthy drought in its homeland.
TSMC has ramped up its automotive chip supplies, and said that it believed that the worst of the automotive issues will be alleviated soon. The company said that its output of crucial micro-controlling units will be 60 percent higher this year than 2020.
There are still issues, and the automotive shortage will not go away completely, potentially for some years. Making things worse is the fact that when carmakers get their hands on fab time, they are panic buying and hoarding chips.
Over the longer-term, TSMC also hopes to shift automotive firms from 55nm and 40nm products to more advanced 28nm products in two to three years.
Across all sectors, TSMC expects "capacity will remain tight throughout this year and extend at least into 2022," CEO C.C. Wei said in an earnings call.