A Renesas Electronics Corporation semiconductor fab that caught fire in March is still recovering.
The N3 Building in Japan is producing chips at 88 percent capacity, in comparison to production levels before the fire.
A shutdown at the worst time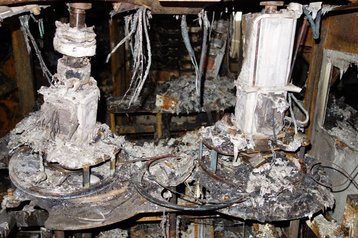 The N3 Building was ablaze for some 5 1/2 hours on March 19, after plating equipment caught fire. This damaged 23 machines, as well as water supply and air conditioning.
The area burned 600 sq m (6,460 sq ft), around five percent of the entire cleanroom.
Partial operations resumed on April 17. Replacement equipment was delivered by May 27, and is expected to be online by mid-June.
Soon after the installation, production is expected to return to full capacity soon after.
Renesas lost about 17 billion yen ($156m) a month due to reduced production. The facility helped supply the automotive market, which had already expected to produce 1.5 million fewer vehicles due to the ongoing semiconductor shortage.
300mm wafer production was also impacted this year when Texas storms and power cuts forced Samsung to shut its plant.