A semiconductor fab in Japan is back online after a week of lightning strike-induced downtime.
A power line to the Renesas Electronics chip factory was hit during Typhoon Aere on July 5, damaging products in the Kawashiri plant, in Kumamoto Prefecture.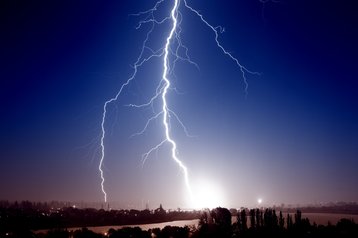 A drop in voltage shit down around 90 percent of the fab's equipment, overwhelming countermeasures including the uninterruptible power supplies (UPS). The clean room maintained its function, despite the voltage drop lasting longer than any incident that occurred at a Renesas fab in the past ten years.
After initially saying it expected two weeks' worth of product to be lost, Renesas now says that only one week was lost.
Renesas added that it is trying to catch up on the shortfall - something the company is getting used to after previous unscheduled shutdowns. In March, three of its fabs had to suspend operations for days due to a 7.3 magnitude earthquake.
The year before, one of its fabs caught fire - with it taking months for production to fully return.
A number of unrelated black swan events have impacted the semiconductor industry, including a storm in Texas taking out Samsung, NXP, and Infineon fabs; a fire at ASML; power cuts and droughts in Taiwan; a wayward balloon, and chemical contamination.
More in Security and Risk