Principal Asset Management has acquired a logistics facility in the Netherlands that will be repurposed into a data center.
The company this week announced it has acquired a logistics facility for the Principal European Data Centre Fund I. Terms of the deal were not shared.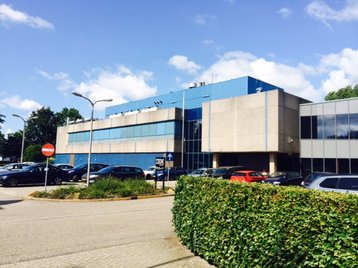 The acquired facility, located in the Schiphol area of Amsterdam, spans 24,755 sqm (266,460 sq ft). It is set to be leased and converted into a 42MW data center by Switch Datacenters.
"We are pleased to be working with Switch Datacenters given the company's strong track record of operating in the Amsterdam market," said Paul Lewis, director of European data centers, Principal Asset Management.
"We were particularly impressed by the market-leading sustainability initiatives featured in the facility and the ways in which it will provide substantial benefit to the local community. Our investment in Amsterdam is a significant step forward as we create a high-quality pan-European portfolio of leased data center assets."
The data center will feature more than 1MW of on-site solar generation capacity as well as a waste heat reheat scheme for the local community.
CBRE represented Principal Asset Management in the transaction.
Founded in 2011, Switch Datacenters – not to be confused with US operator Switch Inc – is a Dutch colo provider based in Amsterdam. The company currently operates two data centers (AMS2 and 3) in and around the Dutch capital, with another (AMS4) close to launching, and a fourth (AMS5) planned in the future.
The company hasn't officially commented on the new deal with Principal, but one 2022 presentation notes future plans for a Schiphol facility, known as AMS Y. Switch's AMS3 site, located at Polanerbaan 1 in Woerden, was a logistics building converted into an 8.6MW data center in 2017.
Part of Principal Financial Group, Principal Asset Management and Principal Real Estate have previously invested in a number of data centers.
Principal Real Estate began investing in data centers in 2007 and has committed more than $1 billion in data center acquisitions and developments while also owning more than $1.1 billion in data center REITs. In 2021, the company closed its first dedicated US data center fund.
Last year Principal partnered with Lincoln Rackhouse to acquire a data center in Atlanta, Georgia. The two companies have partnered on a number of data center projects, in 2019 acquiring colocation and managed services company Bytegrid together. In 2021, Lincoln sold a T-Mobile data center in Florida to a group owned by Principal Real Estate Investors.
2022 also saw Principal acquire an Atlas Edge-occupied facility in Barcelona, Spain, as well as a Getronics-occupied data center in Cheshire, UK.
This year the company has partnered with new US operator Crane Data Centers, which is planning a 100MW campus in the Forest Grove area of Oregon.
At least 60 percent of Principal's €155 million (then $175.8m) European data center fund – which closed last year – will be allocated into assets in Germany, Netherlands, France, United Kingdom, and Ireland. Up to 40 percent of the fund will be allocated to other European markets such as Spain, Italy, and Switzerland.