Lincoln Rackhouse and Principal Real Estate Investors have acquired a data center in Atlanta.
The 185,000 square foot (17,200 sq m) facility sits on a 38-acre parcel with more than 7MW of capacity, and a design to expand to over 13MW. The land could accommodate a separate 30MW ground up data center development, the acquirers claimed.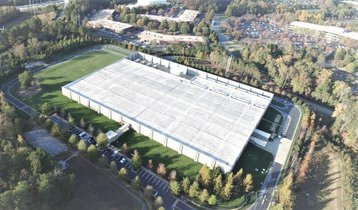 "We're proud to partner with Principal Real Estate Investors in a market that's quickly become one of the most robust data center regions in the US," stated Martin Peck, executive vice president of Lincoln Rackhouse.
"Our plan is to begin immediate development of additional turn-key critical floor space, that will ultimately align and address our customer's current and future expansion needs."
Principal Real Estate Investors' MD of portfolio management, Ben Wobschall, added: "This acquisition of a high-quality asset in such a dynamic market provides an excellent addition to our portfolio of data centers."
The two companies have partnered on a number of data center projects, in 2019 acquiring colocation and managed services company Bytegrid together. Last year, Lincoln sold a T-Mobile data center in Florida to a group owned by Principal Real Estate Investors.
Lincoln also has a long history with Ascent, the owner of the Atlanta facility. Lincoln teamed up with the data center operator and contractor back in 2021.
Ascent bought the 'Alpharetta Tier 3' data center from BlackBerry in 2017 for $30 million, but has been trying to sell it since 2018.