Lincoln Rackhouse, the data center division of Lincoln Property Company, has acquired colocation and managed services company Bytegrid.
The deal, in partnership with Principal Real Estate Investors, gives Rackhouse control of three Bytegrid data centers in the Washington, DC, Chicago and Seattle markets.
The facilities total 320,000 square feet (29,800 sq m) and offer 16MW of IT power load, giving Rackhouse a total footprint of 2.5 million square feet (230,000 sq m) and more than 100MW of IT power load across 16 locations.
Bytegrid's Aurora/Chicago data center was built and commissioned in 2007, spans 70,000 sq ft (6,500 sq m), with 34,000 sq ft (3,160 sq m) of raised floor space. Its Seattle data center (found 17 miles north of the city) totals 45,000 sq ft (4,200 sq m).
As for its Silver Spring, Maryland data centers, Bytegrid previously owned two 214,000 sq ft (20,000 sq m) data centers, one of which is a high-density enterprise storage vault. Lincoln Rackhouse has acquired one of the facilities, MDC-2, and confirmed to DCD that MDC-1 was sold to Intelishift.
Rack 'em up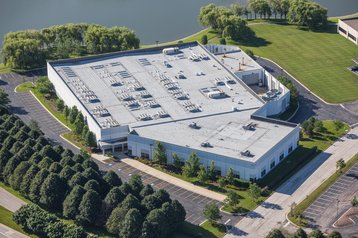 Rackhouse has also acquired Bytegrid's existing colocation, managed services, network and hosting business, but to ensure that Rackhouse does not compete with customers across the rest of its data center portfolio, the business will be split to separate Bytegrid's real estate assets from the services it provides.
"Bytegrid's existing business, recurring revenues and key market presence make this an attractive opportunity for us," Ryan Sullivan, Lincoln Rackhouse MD, said.
"While our non-compete commitment to our current customers and operating partners remains, the Bytegrid acquisition is indeed all-encompassing, including the operational management and services business of three colocation sites. We do look forward to integrating these facilities into our nationwide portfolio and marketing those solutions to operators in the industry. We're excited to further explore the interest that has been shown in these assets thus far now that we've closed the rather complex acquisition."
Rackhouse has grown substantially with several large acquisitions, most notably when it bought a one million square foot (93,000 sq m) data center portfolio from a Fortune 500 financial corporation in October 2018. The original owner was not officially named, but DCD last year revealed that it was Bank of America, after tracking down the sales history and building permits of the facilities. That deal was also closed with the help of Principal Real Estate.
"Together with the team at Lincoln Rackhouse, we've created a proven model of strategically acquiring premium-quality data center assets and securing leases with cloud and colocation operating partners," Ben Wobschall, director of acquisitions for Principal Real Estate Investors, said.
There's always a Russian connection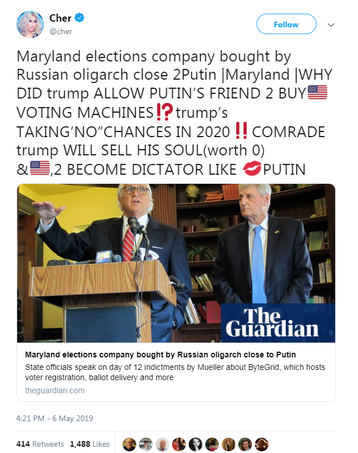 Last year, controversy swirled around Bytegrid's ownership.
In July, after the US justice department released a grand jury indictment against 12 Russian military intelligence officers for computer hacking offenses during the 2016 US election, Maryland officials came forward with their own revelation: The FBI had warned them about Bytegrid.
The company, which hosted the statewide voter registration, candidacy and election management system; the online voter registration system; online ballot delivery system; and unofficial election night results website, had Russian backing.
In a news conference, Senate President Thomas V. Miller and House Speaker Michael Busch said that Bytegrid had been acquired by AltPoint Capital Partners in 2015. The business' fund manager is Russian, and its largest investor is the Russian oligarch Vladimir Potanin.
"[Potanin is] very close to the Russian prime minister, Vladimir Putin," Busch said. Potanin, the richest documented man in Russia, was named on a 2018 US Treasury Department list of Putin associates.
But, Busch added: "The FBI conveyed to us that there is no criminal activity that they've seen. They believe that the system that we have has not been breached."
In a subsequent investigation, Homeland Security said that it "found no evidence of an adversary presence in the networks."
Separately, Maryland's elections administrator Linda Lamone, noted that Bytegrid was responsible for detecting an attempted 2016 hacking attempt of the online voter registration website.
Despite the positive investigation, Maryland ultimately decided to move its election files to a new data center. The state's board said: "We are taking this decisive action out of an abundance of caution and have started the process to transition to a new data center and have a contract with a cybersecurity and technology firm to help us transition to a new data center.
"This plan will alleviate our concerns with the current ownership of our hosting vendor and demonstrates our commitment to having the most secure election systems possible."
In February, Lamone said that it will use Intelishift, a Virginia-based data center and its subsidiary, The Sidus Group, to host election data. The Sidus Group was previously a unit of Bytegrid.