Dallas-based Lincoln Rackhouse has completed the acquisition of two Northern Virginia data centers.
The company completed the purchase from Netrality Group of the 70,000 sq ft Herndon and 23,000 sq ft Reston sites just two weeks after Netrality itself acquired the data centers. Netrality struck a deal with Digital Realty earlier in July for the purchase of four facilities in total.
To negotiate the deal Lincoln Rackhouse worked with investment firm Freeman Group, which is run by former LayerOne and DataBank co-founder Brandon Freeman.
Lincoln Rackhouse plans to immediately lease space in its new data centers, both of which are already in operation.
Ryan Sullivan, director at Lincoln Rackhouse, said: "The ability to enter the hottest data center market in the world with existing cash flow and immediate capacity available for lease was very appealing to us."
"The market saw absorption of over 70 MW of data center capacity in the first half of this year, and these properties present a unique opportunity for operators, providers and end users to enter or expand in the market right away, while other large data center developers and providers scramble to deliver new capacity as fast as they can to keep up with demand," he said.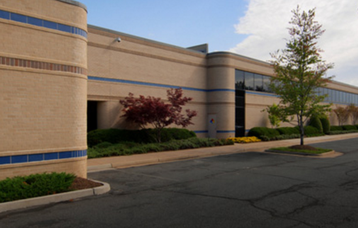 Long-term goals
The 251 Exchange Place facility in Herndon has 5MW of available power. Level 3 Communications operated the data center until recently, when it was vacated as its lease ended, and the company opted to consolidate into another facility in the area.
At 1807 Michael Faraday Court in Reston, 1MW of power is offered in its 11,000 sq ft of white space, which is already partially occupied.
Lincoln Rackhouse is the data center division of real estate firm Lincoln Property Company (LPC), also based in Dallas, Texas. LPC acquired Rackhouse Group in 2010, when it assumed its current name.
It specializes in representing tenants who are in search of data center space.
The company makes a habit of buying up existing data center sites to extend its network of facilities.
Sullivan said the company is interested in properties that already host a tenant, but which are only partially filled. This means it can sell or lease back space and combine rental income and money from the development of filling unused space with tenants.
"The value-add opportunity is the primary play for us," said Sullivan. "The goal is to pick up several of these opportunities over the next few years. We're very active and very opportunistic, but it's got to be the right deal," Sullivan said.
Last year, however, it invested in work to repurpose a former hotel in Dallas as a colocation facility, said to be among the largest carrier hotels in the region. It is working with T5 Data Centers to complete the project.