Principal Real Estate, the real estate investment team for Principal Global Investors, this week announced it has acquired the first asset of the Principal European Data Centre Fund I (the Fund).
The company said the acquisition was a 6MW, 10,500 square meter (113,000 sq ft) data center in Barcelona, Spain. Acquired for €22.6 million ($22.5m), the site is leased to AtlasEdge until August 2033.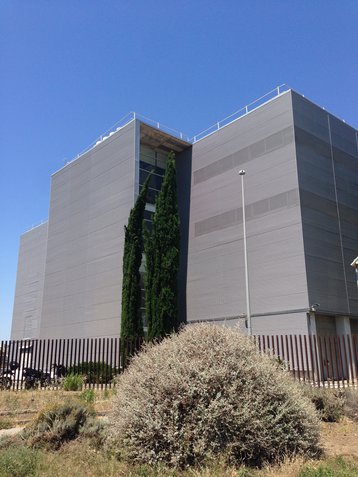 Location of the facility weren't shared, but Principal's images match that of a former Colt DCS facility. AtlasEdge, a joint venture between Liberty Global and DigitalBridge, acquired a number of Colt facilities across Europe – including one in Barcelona – last year. Baxtel reports the Colt facility, at Carrer de l'Acer, 5, was a former industrial building known as Barcelona Steel and retrofitted around 2001.
Paul Lewis, director of European data centres, Principal Real Estate, said: "With the launch of the European Data Centre Fund earlier this year, securing the fund's first acquisition is a major milestone. The off-market acquisition of the AtlasEdge data center in Barcelona provides our fund with an asset let on a triple net lease to a first-rate and rapidly growing operator in a key city which is experiencing substantial growth of demand for data center services."
Principal closed a data center fund dedicated to acquiring European assets in February of this year, raising €155 million (then ~$175.8m). The company also said it recently completed the second capital raise for the fund, raising an additional €50 million ($49.7m) and bringing total equity investments to €205 million ($203.8m).
At least 60 percent of the fund will be allocated to the company called the 'core' European markets of Germany, Netherlands, France, United Kingdom, and Ireland, with up to 40 percent going into other European markets such as Spain, Italy, and Switzerland.
"With the second close reaching €205 million, we believe we are in a strong position to achieve our goals for the final close and to continue executing on our acquisition plans across Europe," Lewis added.
The vendors in the deal were represented by Savills.
Principal Real Estate began investing in data centers in 2007 and has committed more than $1 billion in data center acquisitions and developments while also owning more than $1.1 billion in data center REITs. Principal closed its first US data center fund last year, raising €471.4 million (then ~$534.7m).
Earlier this month, Principal partnered with Lincoln Rackhouse to acquire a data center in Atlanta, Georgia. The two companies have partnered on a number of data center projects, in 2019 acquiring colocation and managed services company Bytegrid together. Last year, Lincoln sold a T-Mobile data center in Florida to a group owned by Principal Real Estate Investors.
Update: A spokesperson for Atlas Edge confirmed the prior landlord and not AtlasEdge sold the building to Principal, with the company still operating it as a data center and no plans to exit the site.