PLDT has revealed interest from potential buyers of some of its telco towers, as the company looks to raise more capital for network expansion
It comes just a month after reports that the Philippines telco was said to be weighing up the sale of 2,000 of its towers in a deal that could fetch $300 million.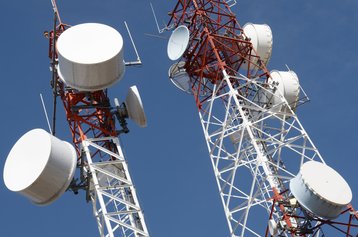 Comms Update reports that the operator is inviting letters of intent from interest parties and a bid to speed up potential sales.
Interested parties are said to include companies that bid on the first batch of towers that PLDT sold, confirmed the company's President and CEO Alfredo Panlilio.
Earlier this year PLDT agreed to the sale and leaseback of 5,907 towers to Edotco and EdgePoint Infrastructure, in a deal worth $1.5 billion, while the company was also exploring the possibility of selling its data center unit, but has since cooled on this idea.
It's possible that the sale of 2,000 more towers could also be sold through a sale and leaseback agreement. The previous sale is part of PLDT's wider plans to sell over 7,000 of its towers to raise capital for network expansion and paying off debts.
In recent months, there's been a vast array of telecom companies selling their tower assets, notably Vodafone, which finally found takers for stakes in its Vantage Towers unit earlier this month.
Meanwhile, Spanish telco Cellnex completed its acquisition of CK Hutchison's towers business in the UK, which concluded a range of similar deals in Austria, Denmark, Ireland, Italy, and Sweden.
Another Philippines-based telco Globe Telecom signed an agreement to sell 1,350 of its towers in September as part of a $340 million deal.