Low Earth Orbit satellite firm OneWeb has signed distribution deals with Gogo Business Aviation, Satcom Direct, and Benya Group.
Inflight connectivity provider Gogo will sell OneWeb's high-speed, low latency inflight broadband services to business passengers globally.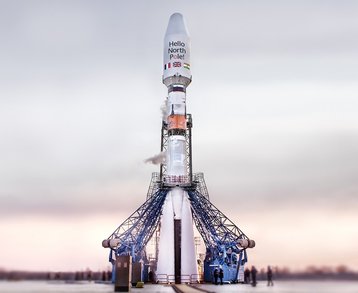 The deal is OneWeb's first announced distribution partner for the business aviation market; the company aims to launch services for business aviation in 2024,
OneWeb said it selected Gogo due to its position in the market; the company has more than 4,500 narrowband satcom systems installed and flying worldwide, and is a factory option at every major business aircraft manufacturer.
"We're committed to developing and deploying a high-speed, consistent and global low-latency connectivity solution for the business aviation industry, that has been developed by the business aviation community. Leveraging the experience and expertise of world class partners such as Gogo is consistent with this approach," said Ben Griffin vice president mobility at OneWeb.
Jim MacDougall, vice president, product management for Gogo, added: "For more than 30 years, Gogo Business Aviation has been a driving force behind the technological innovations that have connected the skies. "This agreement with OneWeb enables Gogo to continue to disrupt and innovate to bring our customers superior connectivity solutions while expanding our service to a global audience."
This week also saw OneWeb form a new three-way partnership agreement with QEST, Quantenelektronische Systeme GmbH, a developer of aeronautical antennas, and business aviation solutions provider Satcom Direct. Part of the agreement is around development of a an Electronic Phased Array antenna, while a distribution deal will see Satcom Direct market and sell OneWeb's inflight broadband services.
Development has already begun on the flat-panel antenna with initial demonstrator technology scheduled to validate over-the-air performance, in small form factor across the OneWeb satellite constellation in Q4 2022.
"We are delighted to partner with connectivity market leader Satcom Direct, and innovative hardware manufacturer QEST, because together we look forward to transforming the connectivity landscape for business aviation. SD brings a stellar reputation as a distribution partner for OneWeb, with its maturity in the market and solid heritage around the world.," said Neil Masterson, CEO at OneWeb.
SpaceX's Starlink has previously signed two aviation deals – one with private plane provider JSX and another with Hawaiian Airlines. The two deals total around 100 planes.
OneWeb signs MoU with Egypt's Benya Group
The satellite firm has also signed a Memorandum of Understanding (MoU) with Egyptian ICT infrastructure provider Benya Group.
Benya signed the deal with OneWeb Neom J.V. (a joint venture formed by OneWeb and Neom) with the goal of providing integrated telecom networks to the network infrastructure of Benya Group's clients throughout the Middle East and Africa. OneWeb partnered with Neom in October 2021.
Eng. Ahmed Mekky, Chairman and CEO of Benya Group, said: "We are thrilled with this collaboration as OneWeb is considered the leader in satellite projects across the Middle East and Africa."
Laith Hamad, VP Government and Regulatory Engagement, OneWeb and Board Member of OneWeb NEOM JV added: "We are excited to cooperate with Benya to bring affordable connectivity to the widest possible audience in the region, especially for so many who do not yet have high-speed internet. This is another great milestone towards enabling connectivity through the state of art OneWeb LEO satellite technologies enabled by the OneWeb NEOM JV."
Wholesale-focused OneWeb has signed distribution agreements with around two-dozen firms globally. In industry and sector verticals, it has signed distribution deals with the likes of Airbus, Rock Networks, MOL, Marlink, Clarus Networks, Hughes, and Peraton, Excelerate Technology Group, and others.
OneWeb developing satellite gateway in Ghana
South African communications provider TinSky Connect this week said it had completed the installation of 15 OneWeb antennas at a satellite network portal (SNP) or gateway facility in Accra, Ghana.
"The site is now in commissioning and will be ready for service later in 2022," said Alan Geldenhuys, executive director, TinSky Connect Group.
Located in Tema just outside of Accra, the gateway sits on a six hectare site, owned and operated by ComSys who will run the gateway on behalf of OneWeb.
OneWeb's South African SNP, located in Hartebeesthoek, is almost complete, with additional facilities in Senegal and Mauritius currently under development.
SpaceX's Starlink; connectivity for RVs and Brazilian schools
SpaceX Starlink satellite service has launched a new offering specifically for Recreational Vehicles (RVs) this week. Allowing those visiting rural locations to receive signal.
During a visit to Brazil, CEO Elon Musk tweeted that his company would be connecting 19,000 unconnected schools in rural areas and allowing for environmental monitoring of the Amazon rainforest with the launch of his satellite service in the country.
While the Brazilian government did recently give SpaceX satellite rights in the country, it noted however that technical details and investments will be discussed between the relevant parties at a later date.