Australian data center firm NextDC is to build a data center in Adelaide, Southern Australia.
The company this week announced it had reached an agreement to purchase land in Adelaide and plans to develop a 10MW, Tier IV-certified data center (known as A1 Adelaide) and Mission Critical Operations (MCX) tower in the Adelaide central business district (CBD). Terms of the land sale were not disclosed.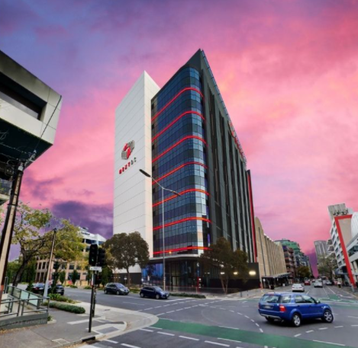 Local media have reported that beach volleyball players, who used to play on the site, support the plan.
Innovation center and hub
"We are honoured to have been selected by the City of Adelaide to develop this strategic site into a new world class technology center of excellence. We are excited to be a part of the growing ecosystem of leading technology companies that are investing in the South Australian economy," said Craig Scroggie, NextDC CEO. "Our partnership with the South Australian Government was instrumental in developing our long-term strategy to support the growth of the state. This digital infrastructure development represents an important investment in South Australia, that will further support and accelerate the growth of the SA Government's Digital transformation strategy".
The company said the development, to be located at 211 Pirie Street, will include an Innovation Centre which will act as an entrepreneurial incubation hub. The company will reportedly be investing around AU$100 million (US$72m) in the project, which is due to go live in 2023.
"We have been working very closely with NextDC to bring them to South Australia for some time, and I'm absolutely thrilled they have chosen Adelaide as the city they want to invest and create jobs in," said SA Premier Steven Marshall. "Their investment will go beyond the creation of the data centre and include the opportunity for collaboration with our state's universities, ensuring a pipeline of skilled workers for the future.
The site had "community land" status until July 2021 and was used for beach volleyball by Volleyball SA, a group that supports the development and hopes for another site.
"Volleyball SA are in full support of the new data center to be built on Pirie Street, and we look forward to working with the City of Adelaide and NEXTDC in the transition and final stages of Adelaide City Beach," general manager of Volleyball SA Karla Della Pietra told Business News Australia. "We have a vision for an exciting and inclusive Urban Beach Hub at Bonython Park/Tulya Wardli, which will give the community more opportunities to get healthy and active in a central location."
NextDC has facilities in operation and development in Brisbane, Canberra, Sydney, Melbourne, Perth, Darwin, and the Sunshine Coast.