Australian provider NextDC has acquired an Edge data center site in Maroochydore, on Queensland's Sunshine Coast.
The planned SC1 will have capacity up to 1MW, and be the start of a series of Edge data centers delivering low latency services for regional businesses across Australia, says NextDC. It will host service providers including AUcloud.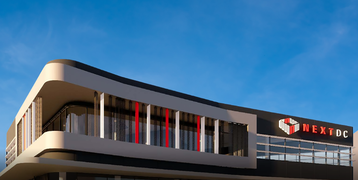 SC1 will be the landing station for the Sunshine Coast International Broadband Network (SCIBN), a submarine cable connecting to the 7000km Japan-Guam-Australia South (JGA-S) submarine cable.
The JGA cable is Queensland's first direct international submarine cable and provides the fastest data connection to Asia from Australia's east coast. It is run by a fiber optic cable consortium that includes AARNet (Australia's Academic and Research Network), Google, and global subsea cable operator RTI. SC1 will be the first east coast landing site for a broadband network cable outside of Sydney, says NextDC.
"The Edge is an emerging pillar of our digital infrastructure platform. The acquisition of SC1 and the SCIBN Cable Landing Station leverages several years of research into the growth of Edge computing and the current and future requirements of digitally enabled regional communities," said NextDC chief executive officer, Craig Scroggie. "SC1 marks an important first step in our Edge data center network expansion plans which is supported by our national digital infrastructure platform."
Deputy Premier and Minister for State Development Steven Miles said: "Digital infrastructure is the key to regional economic development. This regional data center showcases how state and local government initiatives attract private-sector investment and enable regional Queenslanders to access more opportunities, regardless of where they live and work."
Treasurer and Minister for Trade and Investment Cameron Dick said: "When we first made the commitment to partner with Sunshine Coast Council to secure the undersea cable landing into Maroochydore, we knew it was a catalytic step that would bring a new era of connectivity, data capacity, speed, and reliability. This is the first east coast landing site for a broadband network cable outside of Sydney."
Phil Dawson, AUCloud CEO said: "NextDC's SC1 data center allows AUCloud to extend our certified strategic IaaS platform to serve government, education, healthcare and security-conscious enterprise organizations operating on the Sunshine Coast. API centric, containerized micro-service infrastructure-as-code, protected by world class cyber threat monitoring capability, will create new opportunities for emerging AI, quantum, and cyber solutions, uplift the efficiency and effectiveness of traditional applications and support the eco-system to transition and develop business models of the future."
NextDC's spec sheet says the two-story building will occupy 1,220 sq m, and give 290 sq m of technical space, enough for 84 racks.
It will have N+1 power redundancy for the main electrical infrastructure, with N+N at power rail level, backed by two 500kVA FG Wilson diesel generators, with space for a third generator. There will be 18 hours onsite fuel supply. The modular build will have cold aisle containment, with an N+1 roof mounted condenser, N+1 in row cooling with UPS redundancy
There will also be VESDA fire detection, inert gas fire suppression, emergency warning systems. mist suppression system in the generator area, and offsite monitoring by Queensland Fire and Emergency Services. Entry security is by credential checks, and two factor biometric fingerprint security, with anti-cloning access card encryption and CCTV.