Australian data center firm NextDC has confirmed plans to expand internationally with new projects in Kuala Lumpur, Malaysia, and Auckland, New Zealand.
Last month NextDC quietly updated its site to include plans for new data center developments in New Zealand, Malaysia, and Japan. None of the locations had timeline or specification details at the time.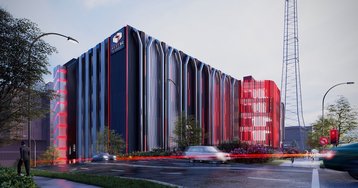 In an ASX filing this week, the company confirmed it was expanding internationally. The company is seeking to raise AU$618 million (US$413.3m) to fund the build-out of two projects in Malaysia and New Zealand, as well as further build-out of an existing facility in Sydney, Australia.
Set on a 42,000 sqm (452,100 sq ft) site, KL1 in Kuala Lumpur will offer 18,250 sqm (196,450 sq ft) of IT space and 65MW of capacity. The company aims to invest AU$250 million, with phase one set to offer 7.5MW. The company reportedly recently acquired the site – located 10km from the central business district – for ~A$53 million.
In Auckland, AK1 will offer 3,000 sqm (32,300 sq ft) of IT space and 10MW of capacity, with potential to expand to 15MW. The company aims to invest AU$140 million, with phase one to offer 1.7MW. The company reportedly recently acquired the site for ~AU$21 million.
Construction on both sites is set to begin next year for H1 2026 go-live dates.
NextDC CEO Craig Scroggie said: "We are thrilled to announce our expansion into Malaysia and New Zealand, which marks an important milestone in our growth strategy. Building upon the success we have achieved in Australia over the past decade, we aim to replicate our proven business model in these new markets. As always, our focus remains on creating a highly diversified ecosystem of enterprise, connectivity, cloud, and managed service provider customers. New Zealand and Malaysia are just the first greenfield geographic expansion opportunities outside of Australia, and we are excited about the possibilities ahead."
NextDC currently operates data centers across Australia in Sydney, Melbourne, Brisbane, Perth, Port Hedland, Canberra, the Sunshine Coast, Adelaide, and Darwin. In January of this year, the company secured an AU$400 ($279m) million debt facility. This was added to an already agreed AU$2.5 billion debt facility loaned by HSBC and NAB to fund the company's growth aspirations in the Asia Pacific region.
NextDC also announced its decision to accelerate the development of the fit-out at S3 in Sydney following an increase in contracted utilization at that site. The company said 46 percent of S3's total planned 80MW capacity is now contracted, "significantly exceeding" the facility's current built capacity.
Of the AU$618 million the company is seeking to raise, AU$250m will go towards building KL1, AU$140m will go towards AK1, AU$150m will be used for S3's build-out, and the remainder will be for general corporate and transaction costs.
The money is being raised via 1 for 8 pro-rata accelerated non-renounceable entitlement offer. Around 57.2 million new shares are being issued under the Entitlement offer, equivalent to 12.5 percent of existing shares on issue, at an offer price of AU$10.80 later this month.
Cadence Advisory is acting as financial adviser and Herbert Smith Freehills is legal adviser to NextDC in relation to the offer.
According to the company's ASX presentation on the expansion and fundraise, the company is also evaluating expansion into Singapore. Details were not provided.
Despite being on its website, a development in Tokyo, Japan, is also still listed as in the evaluation stage.
More in Construction & Site Selection