Japanese telecoms firm KDDI has partnered with Oracle and will use the technology firm's database for its online payment brand. It has also adopted Oracle Cloud Infrastructure (OCI) for disaster recovery.
KDDI, which operates Japan's "au" mobile phone service, announced this week that the company would be moving its au PAY online payment service and the au Ponta Points customer loyalty program, to Oracle Database.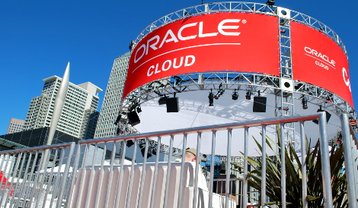 According to the company, this move has increased payment process speed by five times and has seen au Ponta Points Program's process performance improve by 200 percent. The move to Oracle's database service was motivated by KDDI's increasing volume of data and transactions. au Pay has approximately 31 million customers, and this number is continuing to grow. Japan has a population of around 125 million.
"au PAY and au Ponta Points Program are indispensable services in our customers' daily lives, especially when digital money becomes a form of compensation starting in April 2023," said Nobukai Kamada, general manager of the DC architect department, information system division and technology sector at KDDI Corporation.
"Since these services must be available 24/7, we decided to redesign and build the IT architecture from the infrastructure up."
Kamada went on to say that Oracle Database will be providing a data platform for the company's Java application development resources, and is expected to reduce release times by over half.
The company will also be using Oracle's Real Application Clusters, Data Guard, and GoldenGate for the au applications, and will rely on Oracle Cloud Infrastructure for its disaster recovery system.
Toshimitsu Misawa, member of the board and corporate executive officer & president of Oracle Japan, said: "KDDI's payment and customer point program are an important social infrastructure for consumers in Japan."
The two companies have been working together since February 2021.
Oracle has had a newsworthy 2023. In the last month alone, Uber announced that it had chosen Oracle for a seven-year cloud contract and Telefonica Brasil revealed that it would be moving 100 percent of its applications to the cloud provider. On a less positive note, Oracle suffered a three-day DNS outage, also during February, which was reportedly impacting all of its cloud regions.
In January 2023, KDDI kicked off its deployment of 5G Open vRAN sites in Japan, starting with Osaka. The deployment is being housed in the Wind River studio.
KDDI operates its own data center unit under the Telehouse brand, which operates in more than a dozen markets globally, including the US, UK, France, Germany, China, Singapore, Vietnam, and Japan. 2022 saw Telehouse open a new data center in London's docklands, announce plans for a facility in Bangkok, Thailand, and break ground on a new facility in Paris, France.