Wind River has announced that its Wind River Studio is being used by KDDI for its O-RAN­–compliant 5G virtualized base station following its deployment in Osaka, Japan, last month.
Japenese telco KDDI revealed the vRAN deployments in January, stating that it was working with Samsung and Fujitsu to deploy the technology.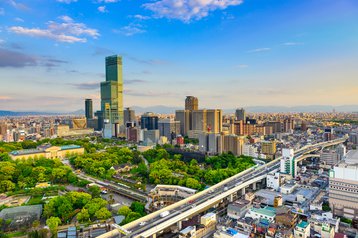 At the time, the company said it developed its 5G Open vRAN sites by using Samsung's virtualized technology to address the increasing demands on traffic.
But for its virtualized base station, KDDI has tapped into Wind River for some help.
In a press release, Wind River noted that it has provided its Wind River Studio Cloud Platform technology for an automated configuration (zero-touch provisioning) system, and that through its analytics it's able to monitor the status of geographically distributed far Edge clouds.
According to Wind River, the Studio is able to address complex challenges service providers face in deploying and managing geographically distributed ultra-low latency infrastructure, while it can enable the large-scale deployment of 5G virtualized base stations.
"Operators can work with Wind River for solutions to help prepare for a cloud-native future and deliver on high-reliability, ultra-low-latency, and highly efficient solutions for next-generation networks," said Avijit Sinha, chief product officer, Wind River.
"Working closely with leaders such as KDDI, Wind River can deliver proven technology based on Wind River Studio that is live with operators in global deployments."
Last month, KDDI said it updated the software of an O-RAN compliant 5G Open vRAN site, which it switched on in February 2022.
The Japanese telco revealed that the radio units from Samsung's 5G virtualized CU (vCU) and virtualized DU (vDU) and Fujitsu's (MMU: Massive MIMO Units) are interconnected with an open interface.
"By offering an open, wireless system, KDDI aims to contribute to the expansion of equipment procurement options and the construction of high-performance, cost-effective infrastructure," said the telco at the time.