Telefonica Brasil, AKA Vivo, is moving 100 percent of its data and applications to Oracle Cloud Infrastructure (OCI).
Announced last week, the company has already migrated over 90 percent of its applications to Oracle Database and Middleware. Vivo anticipates having completely existing its Campinas data center by May 2023.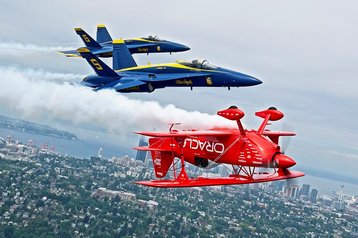 OCI was chosen because of its compatibility with VMware through the Oracle Cloud VMware Solution (OCVS), which simplifies the IT infrastructure, running applications in virtualized environments with maximum efficiency and without any disruption to the business.
According to the company, migration will reduce OPEX expenses by 18 percent to 25 percent as the cost of maintenance of equipment and real estate disappears. The cloud migration announcement came days before the company released its Q4 earnings, which showed a 57.2 percent slide in net profit.
The company also hopes that the move will improve agility. Vivo CIO Denise Inaba said: "Cloud capabilities provide the agility we need to accelerate business, improve services, respond quickly to the market, and deliver customer experiences that meet their expectations."
"As two vanguard companies, Oracle and Vivo connect with the purpose of accelerating the digital transformation, taking advantage of the advantages of the cloud as an agent for approaching the operator's customers," added Moises Medeiros, vice president of telecom and media sales at Oracle Brazil.
"By having a multi-cloud strategy and resources, we can help Vivo in the generation of value and better experience, meeting the demanding telecommunications market and the innovations with the arrival of 5G effectively."
The company has had a long-standing relationship with Oracle. In May 2021 the company moved the development, homologation, and pre-production conveyer environments from its data in Campinas to Oracle Cloud Infrastructure.
While the company will be using the cloud for its applications, Vivo appears to still offer data center services and space in its four facilities: Tamboré 1, 2, 3, and Old Meadow, the first of which offers 30MW of capacity. The three Tamboré sites are located in various areas of Sao Paolo but are not the Campinas facility. Old Meadow is housed in Curitiba, Brazil. DCD has reached out for more information on what the future holds for these data centers
In the last week, Oracle suffered a significant outage with its Domain Name System services. The outage lasted three days and impacted customers OF OCI Vault, API Gateway, and Oracle Digital Assistant.
The company also announced a seven-year contract with Uber on February 13. The taxi company announced that it was closing all of its data centers, and moving onto Google Cloud and Oracle. Uber will use Oracle's cloud-based enterprise resource planning system and other database products for freight business.