European Edge data center firm nLighten has acquired UK operator Proximity Data Centres.
Terms of the deal were not shared. I Squared Capital-owned nLighten said it plans to keep the operational management of its data centers in the country.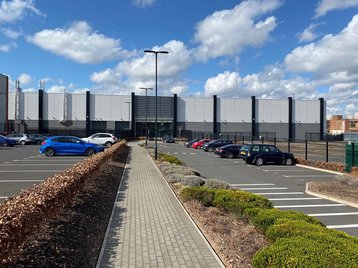 Founded in 2020, Proximity operates 10 regional data centers across the UK. The company says it has plans to add a further 10 in the near future.
"Through organic growth and strategic acquisitions this year, nLighten has grown into a leading pan-European Edge data center platform with 26 data centers, 53MW of potential capacity, and 130 employees," said Mohamed El Gazzar, senior partner of I Squared Capital in London. "We are excited that nLighten has grown so quickly and established itself in the three largest data center markets in Europe: Germany, France, and the UK."
nLighten is owned by I Squared Capital through its ISQ Global Infrastructure Fund III. The company launched earlier this year, acquiring its 10 initial data centers in Germany from Exa Infrastructure (another I Squared Capital company). The company then acquired French operator Euclyde Data Centers, taking over six facilities across the country.
"The acquisition of Proximity brings us a big step closer to our goal of creating the leading pan-European Edge data center platform," said Harro Beusker, co-founder and CEO of nLighten. "Proximity's Edge data centers are a great fit for our portfolio, and the existing management team, staff, and assets lay a solid foundation for our ambitions in the UK."
Proximity took out a £25m ($30.8m) loan back in 2020 to fund its £80m ($99m) UK roll-out, which has since included a 6MW facility in Birmingham, a Nottingham expansion, sites in Liverpool, Chester, and Coventry, and the purchase of a Swindon data center.
Last year the company opened a data center in Bristol, southwest England; the site was previously a Capgemini facility. It also launched another data center in Milton Keynes that was previously a Nuco Technologies facility.
"Being part of the nLighten group of data centers will accelerate the expansion of our portfolio of new products and services tailored for the Edge computing market," added John Hall, co-founder, and managing director of Proximity. "We will also be able to provide a highly comprehensive solution to customers looking for a broad network of data centers across multiple European locations."
RBC Capital Markets acted as financial adviser to nLighten on the transaction. Proximity was advised by Houlihan Lokey.