UK operator Proximity Data Centres has opened a new data center in Milton Keynes.
The company this week announced the opening of its tenth UK facility in Buckinghamshire.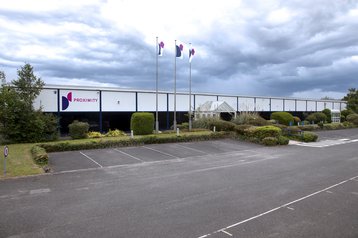 Sat on a 3.2-acre site, Proximity Milton Keynes Edge 10 is a purpose-built, Tier III quality 48,000 sq ft (4459 sqm) facility with multiple data halls and has 3MW of available power.
It appears the facility was previously owned by Nuco Technologies Ltd. The firm, which owns hosting company Host-IT, acquired a data center on Brick Lane matching Proximity's description from investment firm Mapeley in 2012. The site is reportedly a 600-rack facility previously belonging to RBS as a cheque processing facility.
According to Companies House, Proximity Director Roger John Lind Weir became a director of Nuco in August.
John Hall, managing director, Colocation at Proximity Data Centres said: "Proximity Milton Keynes Edge 10 is ideally located for the many businesses in Central England looking for secure, scalable colocation services combined with high-speed low latency connectivity to meet the needs of increasingly demanding users and applications. The region also has a rapidly expanding technology sector and Edge 10 is ideally positioned to support this important market."
Hall said the company plans to have a further ten sites available within the next 12 to 18 months.
The company took out a £25m ($30.8m) loan back in 2020 to fund its £80m ($99m) UK roll-out, which has since included a 6MW facility in Birmingham, a Nottingham expansion, sites in Liverpool, Chester, and Coventry, and the purchase of a Swindon data center.
The company recently opened a data center in Bristol, southwest England. The company seemingly acquired a former Capgemini facility.