UK firm Proximity Data Centres has opened a new facility in Birmingham.
The Edge data center company said the new Proximity Edge 8 location is situated central Birmingham close to the new HS2 rail station and BBC campus.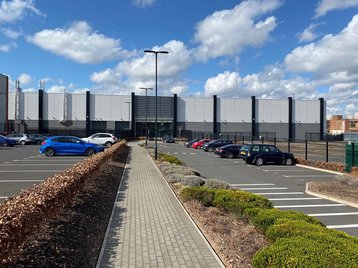 Sitting on a five acre site, the 63,000 sq ft (5,800 sq m) facility can house up to 2000 racks in three separate data halls. It has 6MW of capacity, upgradable to 12MW.
"Located midway between London and Manchester, our new Birmingham edge colocation facility will serve as an ideal low latency communications hub for organisations such as hyperscalers, CDNs and gaming providers looking to bring data, services and content closer to users around the country - while also optimising data transit efficiencies and costs," said John Hall, Managing Director, Colocation at Proximity Data Centres.
Proximity operates Edge facilities in Bridgend, Swindon, Nottingham, Rugby, Liverpool, Chester Gates and Wakefield. The company expects to have 20 sites available within the next 12 months.