European data center firm nLighten has acquired French operator Euclyde Data Centers.
The recently-launched company has acquired Euclyde and taken over six facilities in Sophia Antipolis, Lyon, Strasbourg, Besançon, and Paris. The deal marks nLighten's first expansion out of Germany.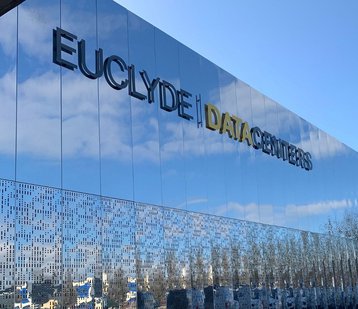 The terms of the deal were not shared.
"With this acquisition, we are taking another step toward our goal of creating a leading pan-European Edge data center platform. Euclyde is an excellent fit with our strategy, and the existing management team, employees, and assets are a solid base for our ambitions in France," said Harro Beusker, co-founder and CEO of nLighten.
Magdi Houry, founder and majority owner of Euclyde, added: "We are delighted to have concluded this agreement with I Squared Capital and nLighten. Through its pan-European vision, and I Squared Capital's financial support, nLighten brings to Euclyde the means to become the leader in the French Edge data center space."
nLighten is owned by I Squared Capital through its ISQ Global Infrastructure Fund III. The company launched earlier this year, acquiring its 10 initial data centers in Germany from Exa Infrastructure (another I Squared Capital company).
nlighten's existing portfolio spans facilities in Berlin, Düsseldorf, Frankfurt, Hamburg, Hannover, Cologne, Leipzig, Munich, Nuremberg, and Stuttgart.
Launched in 2004, Euclyde operates six sites across France totaling 5,500 sqm (59,200 sq ft) of IT space in Lyon, Sophia Antipolis (x2) in Antibes, Besancon outside Dijon, in the Lognes area of eastern Paris, and Strasbourg. The company also offers space in LuxConnect's facility in Bettembourg, Luxembourg.
Alongside Houry, Euclyde Data Centers was jointly owned by the Kwattro group and two investment funds of Credit Agricole.
nLighten said Euclyde had a strong track record of entering new regional markets in France through accretive greenfield and M&A transactions, which nLighten will "seek to further accelerate."
DC Advisory served as the financial advisor and Askesis served as the legal advisor to the sellers. Reinhart Marville Torre served as legal advisor to nLighten.