nLighten, a new portfolio company of I Squared Capital, is launching an Edge network in Germany.
The company this week announced plans for an official launch across 10 locations in Germany later this year.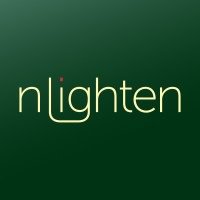 nLighten acquired its initial data centers from Exa Infrastructure (another I Squared Capital company) and plans to begin operations in the second half of 2023. nLighten's goal is to set up and operate multiple Edge data center platforms in Europe
The network will offer capacity in Berlin, Düsseldorf, Frankfurt, Hamburg, Hannover, Cologne, Leipzig, Munich, Nuremberg, and Stuttgart.
"We are very excited to provide our services in Germany," said Harro Beusker, CEO and co-founder of nLighten. "We believe that Germany is one of the best places to launch our edge data center platform with a presence in all key economic hubs. From here we will expand into several other European markets."
Eschborn-based nLighten was reportedly founded in 2021 but this is the company's first public announcement; I Squared has reportedly committed more than $500 million of equity to support the firm's growth plans across Europe via its ISQ Global Infrastructure Fund III.
nLighten said its infrastructure model 'collaborates with the utility sector' to support emissions reduction through grid stabilization and the recovery and export of heat to the community.
"The motivation to create nLighten came from our desire to make data centers local, to provide for evolving data use and environmental functions in the community," added Chad McCarthy, CTO and co-founder of nLighten.
CEO Beusker was previously at Equinix for more than 20 years, where he was MD for Germany from 2002. He was previously COO at InterXion around 1999. McCarthey was also at Equinix, and Telecity before it was acquired.
Other members of the management team include Christian Zipp, former VP of Sales of Germany and Netherlands for Digital Realty and before that regional VP of Sales in Germany for Equinix; and Martin Essig, former MD of Telecity Germany.
I Squared Capital launched Exa Infrastructure in 2021 after closing its acquisition of GTT's infrastructure business. At the time of launch, Exa's network included 14 Tier 3-equivalent data centers and 300 colocation facilities. It also operates 17 submarine cable landing stations.
On its site today, Exa said it operates 16 landing stations and 11 core data centers across Amsterdam, Bracknell, Geneva, Ghent, Hoddesdon, London, Madrid, New York, Paris, Toronto, and Zürich.
Today the company lists no locations in Germany. Exa previously operated around 13 facilities across the country including Berlin, Bonn, Cologne, Dortmund, Dresden, Düsseldorf, Eschborn, Frankfurt, Hamburg, Leipzig, Garching, Nuremberg, and Stuttgart. It is unclear when I Squared moved the German facilities over to nLighten.
2021 also saw I Squared Capital acquire Mexican ICT and data center firm KIO Networks. The firm also owns BDx.