I Squared Capital has closed the acquisition of GTT's infrastructure business and launched a new company called Exa Infrastructure.
ISC this week completed the purchase of subsea, terrestrial network infrastructure, and data center assets previously owned by GTT Communications.
The infrastructure now operated by Exa includes GTT Communications' prior acquisitions of Hibernia Networks (bought in January 2017 for $590 million); Perseus (bought in June 2017 for $37.5 million); Interoute (bought in February 2018 for $2.3 billion); and KPN International (bought in July 2019 for €50 million ($59m).
The network features more than 500 Points of Presence (POPs) across 31 countries, 14 Tier 3-equivalent data centers and 300 colocation facilities. It also operates 17 submarine cable landing stations. Exa will serve customers across 103,000 kilometers of fiber network connecting 300 cities. Around 420 employees will move from GTT to Exa.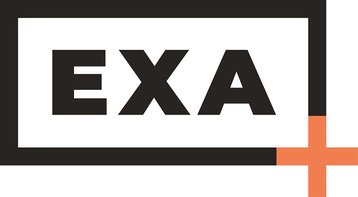 "This is the second complex carve-out of fiber and data center assets from an integrated telecom company to an independent, carrier-neutral infrastructure platform that we have completed," said Gautam Bhandari, managing partner at I Squared Capital. "Combined with our recent transactions for Ezee Fiber in Texas and KIO Networks in Mexico, I Squared Capital has committed over $3 billion to digital infrastructure with over 120,000 route kilometers of fiber across the Americas, Europe and Asia."
Martijn Blanken has been appointed as Exa's CEO, having previously held various executive positions within Telstra Corporation including CEO of Telstra Global, and recently served as Senior Advisor to I Squared Capital.
"We will have a relentless focus on the data-center-to-data center infrastructure services we provide, enabling our customers to provide the most compelling experiences to their clients and end-users," said Martijn Blanken, CEO, EXA. "We are determined to become the undisputed leader in the digital infrastructure industry in the European, trans-Atlantic, and North American market."
Blanken said the company would make "material investments" to expand its network footprint.
"The growth in data volumes, in combination with rapidly changing industry dynamics as the traditional owners and operators of digital infrastructure assets are retreating, calls for new players like EXA to step up with a clear focus and the capability as well as the capital to execute," he added.
The GTT sale comes as the company finally announced plans to file for bankruptcy and restructure this month after several years of large debts. Back in November 2019, GTT said it wanted to sell off its infrastructure division to help reduce its debt, which had reached more than $3 billion.
GTT last year agreed to sell the unit for $2.15 billion, and the sale and the transactions related to the restructuring support will reduce GTT's debt by around $2.8 billion.
Last month ISC acquired Mexican data center firm Kio Networks.