Google has launched a new cloud region in Turin, Italy.
Details or specifications of the new region weren't shared, but the company said the region has three availability zones and provides the usual range of GCP services. It is the first new region the company has launched in 2023, following a busy 2022.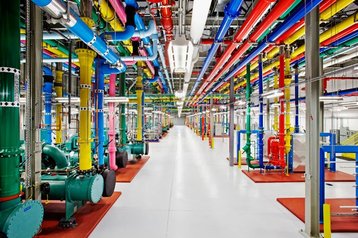 "This new region joins the recently opened Google Cloud region in Milan to provide highly available and sustainable cloud services with data sovereignty and residency functionality to meet the needs of the Italian economy," Google said in an announcement.
Italian banking firm Intesa Sanpaolo is a GCP customer. Enrico Bagnasco, the company's executive director of Information Systems, said: "With the availability of the Turin Google Cloud region, that follows the one of Milan, the path that will allow Intesa Sanpaolo to fully exploit the potential of cloud technology and further accelerate the process of digitization of its services, is completed."
This is the second Italian region Google Cloud has opened. The company opened a region in Milan in partnership with TIM in June 2022 and announced plans for the Turin region.
"Our partnership with Google Cloud is important for the digitalization process of companies, public administrations, and citizens," said Elio Schiavo, chief enterprise and innovative solutions officer of TIM. "The two regions represent an important result for this collaboration and are a distinctive asset that enables the offering of low latency, connectivity, and data sovereignty functionalities. It is therefore a strategic infrastructure that will combine large economic benefits with important advantages for the entire industrial sector on a national scale."
Amazon Web Services (AWS) opened its Italian region in Milan in 2020, while Oracle opened a Milan region in 2021. Microsoft announced plans for a Milan region in 2020 but it is yet to open. Google is the only one of the four with a region in Turin.
Google is developing cloud regions in Querétaro, Mexico; Johannesburg (and possibly Cape Town), South Africa: Berlin, Germany; Dammam, Saudi Arabia; Doha, Qatar; and Kuwait.
2022 saw Google launch GCP regions in Milan, Italy; Madrid, Spain; Columbus, Ohio; and Dallas, Texas. It also broke ground on data centers in Columbus, Ohio; and Omaha, Nebraska. The company has acquired land in Hamina, Finland; Groningen, the Netherlands; and Kansas City's Northland.