Ericsson will buy US network solutions company Cradlepoint in a $1.1bn deal.
The transaction is expected to close before the end of the year and will see Ericsson manage Cradlepoint as a fully owned subsidiary, under its Business Area Technologies & New Businesses unit.
Cradlepoint specializes in Wireless WAN Edge solutions that connect enterprises and mission-critical services via 4G and 5G. Following the deal, Cradlepoint will keep its name and brand, all of its 650 employees, and will still be based out of Boise, Idaho.
Ericsson will fund the purchase, cash-in-hand, projecting a negative impact on its operating margins by one percent in 2021 and 2022. Cradlepoint is expected to only just start contributing to Ericsson's operating cash flow in 2022.
From cradle to the Edge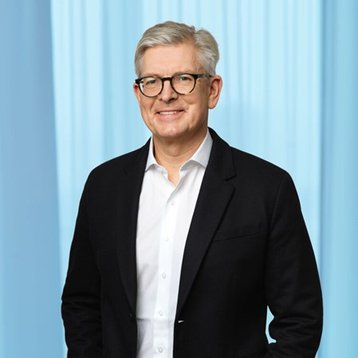 The US networking company has worked with Ericsson in the past over the rollout of 4G in the US. Ericsson says the investment is key to the Swedish company's ambition to "capturing market share" in the 5G space.
"Combining the scale of our market access and established relationships with the world's biggest mobile operators we are making a strong investment to support our customers to grow in this exciting market," said Ericsson president and CEO Börje Ekholm.
Ericsson also announced an expanded version of its 5G network security product with a new cloud-native firewall for the 5G core. Ericsson Packet Core Firewall is powered by A10 Networks security and integrated with Ericsson Packet Core Gateway.
Folke Anger, head of Packet Core Solutions at Ericsson, added: "Securing service availability in 5G requires a holistic view beyond dedicated security solutions. We are now launching the Ericsson Packet Core Firewall seamlessly integrated into our Packet Core Gateway. This will provide our customers with substantial total cost of ownership improvements while ensuring their 5G services to the edge."
It's been a busy time for Ericsson with 5G kit rollouts in Europe and a growth of interest in its services as Huawei faces increasing sanctions. Ericsson across Europe is working on RAN technologies and 5G infrastructure with the likes of Vodafone, Orange, and TDC Denmark.
Over the past year, Huawei was barred from high-profile contracts in the US, UK, Canada, and Australia. In June, telcos Bell Canada and Telus agreed to cut Huawei out of their 5G rollout in favor of both Ericsson and Nokia. Later that month, Singapore awarded contracts to two domestic telcos that agreed to have Ericsson and Nokia in their supply chains rather than Huawei.