Canadian telcos Bell Canada and Telus will use equipment from Nokia and Ericsson in their 5G networks instead of Huawei.
Announced on Tuesday, the news comes after recent developments in the ongoing drama surrounding Huawei's CFO Meng Wangzhou's arrest and possible extradition to the US.
Bell and Telus, two of the largest telecom companies in Canada, previously said Huawei would help establish their 5G networks. However, after the Canadian Supreme Court rejected Meng's case against extradition last week, the two Canadian companies have decided to part ways with the Chinese firm.
The news also comes before the Canadian government officially decides whether the tech giant should be involved in their nation's 5G networks. The US and Australia have already banned telcos from using Huawei components in their upcoming 5G products. The UK recently drew up plans to reduce Huawei's involvement in its 5G networks.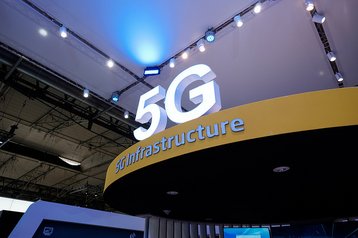 Nordic friends
The first to make a decision was Bell which chose to use Ericsson instead of Huawei.
Mirko Bibic, president and CEO of Bell's parent BCE Inc, said: "Bell's 5G strategy supports our goal to advance how Canadians connect and the world, and Ericsson's innovative 5G network products and experience on the global stage will be key to our rollout of this game-changing mobile technology across Canada."
Niklas Heuveldop, Ericsson's head of Ericsson North America, said: "We are proud to have earned Bell's trust to be selected as one of their key partners and significantly expand our existing relationship to accelerate the transformation of their network with 5G mobile and fixed wireless technology."
Telus followed soon after with the announcement that it was picking both Nokia and Ericsson as suppliers.
Darren Entwistle, Telus's CEO, said: "Telus has a successful track record of building globally leading networks with amazing speeds, robust quality, and extensive coverage that are consistently recognized as the best in the world.
"Our 5G deployment will support economic growth and diversity that will be essential for the virtualization of health, education, teleworking, and stimulating the economic growth and recovery given the impact of Covid-19."
So close
This is the reverse of February when Telus's CFO Doug French said it was planning to use Huawei. "We're going to launch 5G with Huawei out of the gate," Doug French told The Financial Post.
"We will continue to work with the Government to make sure we meet all their standards, but we don't see anything slowing us down at the moment.
"We're going to continue to comply with whatever Government rule comes out in the timeframe."
Although it hasn't been explicitly stated by either Bell nor Telus, the decision to drop Huawei is likely the result of growing fears surrounding the Chinese government's links with Huawei.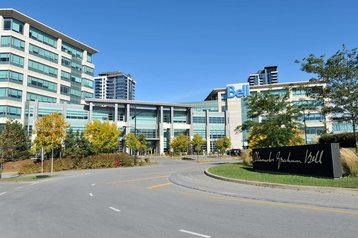 Huawei trouble
Last Friday, the Canadian Supreme Court dismissed an application to spare Huawei's CFO from extradition to the US on fraud charges.
Meng, who is also the daughter of Huawei founder Ren Zhengfei, has been in Canadian custody since her arrest at Vancouver airport in December 2019, on charges of using US banks to help the Chinese telecoms giant evade US trade sanctions against Iran.
At the time of Meng's arrest, the Chinese authorities threatened "grave" consequences and detained two Canadians - diplomat-on-leave Michael Kovrig and entrepreneur Michael Spavor, who remain in custody. China also retaliated by blocking imports of several Canadian agricultural products.