With US companies unable to sell products to Huawei, a mounting trade war between America and China, and the daughter of Huawei's founder under arrest, it can be hard to keep track of what exactly has been happening to the world's largest telecoms company.
To keep you up to date, we have created a comprehensive recap of everything between the US and Huawei that has led up to this moment, and what it means now.
Who are Huawei?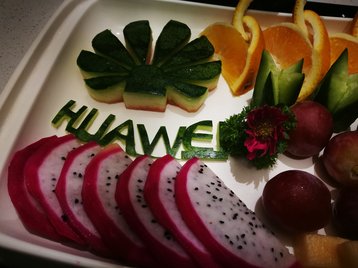 Huawei is a massive telecommunications equipment and consumer electronics manufacturer, headquartered in Shenzhen, Guangdong, China. The company was founded in 1987 by Ren Zhengfei, who previously served in the People's Liberation Army as a military technologist.
Deployed across more than 170 countries, Huawei has rapidly grown to become the world's largest telecoms company and the second-largest smartphone company, behind Samsung. Its product portfolio is massive, spanning everything from servers, to semiconductors, to entire smart city and surveillance solutions.
It is particularly far ahead with 5G technology, but more on that later.
Who owns Huawei?
Here, already, is the first point of contention between western intelligence agencies and Huawei. The private company claims that it is wholly owned by its employees. Others aren't so sure.
A 2013 report produced by the UK's Intelligence and Security Committee states: "Huawei strenuously denies that it has direct links with the Chinese Government or military, claiming that it receives no financial support from the Chinese Government and that it is 98.6 percent owned by its employees. Nevertheless, [redacted] there is a lack of clarity about its financial structures.
"Moreover, Huawei's denial of links to the Chinese State is surprising, given that such links to the State are considered normal in China. As the Government Communications Headquarters explained: 'This close relationship between commerce and the state is seen in China as normal and acceptable because success is deemed to be for the benefit of all.'"
Earlier this year, The Times reported a CIA claim that Huawei had taken money from the People's Liberation Army, China's National Security Commission and a third branch of the Chinese state intelligence network. Researchers also published a paper trying to work out who actually owns Huawei - with the results proving confusing and inconclusive.
Differing stories are given as to whether the company received state backing in its early years. The Far Eastern Economic Review claimed Huawei received an $8.5 million loan from a state-owned bank, something Huawei denies.
What is clear is that the company - like many other private and state-owned Chinese businesses - has benefited greatly from Chinese concessional loans. As we have detailed numerous times, China has provided countless low-interest loans to developing countries with the proviso that the money be spent on Huawei equipment.
This has led to hundreds of millions of dollars worth of sales, including of data centers in Zambia, fiber projects across Africa, and smart city and surveillance projects in Kenya and Pakistan. The World Bank notes that Chinese Development Bank loaned Huawei $10 billion for overseas expansion in 2004.
Again, this is not unique to Huawei, or even to China, but Huawei is one of the largest beneficiaries of such loans.
What has Huawei been accused of?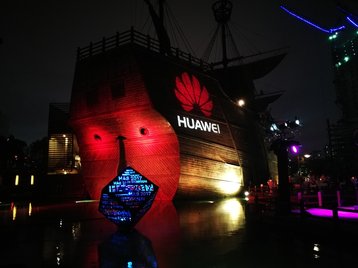 The case against Huawei can be separated into two camps: Accusations over state surveillance, intentional backdoors and cyber security concerns, and accusations over intentionally evading US sanctions over Iran.
These issues are often incorrectly conflated in the media. While it may be fair to conclude that the accusations are being pushed by the US for the same reasons, each comes with different levels of evidence, and different potential punishments.
The company also faces allegations it steals other companies' intellectual property (notably Cisco's source code), and that it has engaged in bribery and corruption to win contracts - Huawei denies both claims.
Let's start with cyber security.
Does Huawei spy for the Chinese government?
In short, nobody knows, and those alleging that the company either does or does not have clear motives behind their claims.
But it should be noted that the accusations go back years: long before the election of US President Trump and the increasingly aggressive trade war.
"Since 2007, Huawei has fallen victim to a nonstop onslaught of false allegations from Western media," a copy of the Huawei-commissioned book 'Huawei: Leadership, Culture, and Connectivity,' given to DCD by Huawei writes.
One of the earliest allegations came from the RAND Corporation in 2005, which said Huawei had "clear ties to the Chinese military" as part of a wider report titled 'A New Direction for China's Defense Industry.'
2012 saw the first major accusation levied by the US government, with a House of Representatives report claiming Huawei posed a "national security threat" to America.
The report again covered the murky ownership structure of Huawei, and the alleged ties to the state. The authors claimed they received "internal Huawei documentation from former Huawei employees showing that Huawei provides special network services to an entity the employee believes to be an elite cyber-warfare unit within the [People's Liberation Army].
"The documents appear authentic and official Huawei material, and the former employee stated that he received the material as a Huawei employee. These documents suggest once again that Huawei officials may not have been forthcoming when describing the company's R&D or other activities on behalf of the PLA."
The document was never shared, and has not been independently verified.
This was followed in 2013 by comments by General Michael Hayden, former director of the CIA and NSA, who claimed that Huawei had shared with the Chinese state intimate and extensive knowledge of foreign telecommunications systems it is involved with. Two years later, the FBI that said that Huawei's growth could give the Chinese intelligence services access to US business communications, adding "China makes no secret that its cyber warfare strategy is predicated on controlling global communications network infrastructure."
Throughout all of this, the US government was, ironically, spying on Huawei. Documents released by whistleblower Edward Snowden, and published by Der Spiegel, detail 'Shotgiant' - the NSA's secret intelligence offensive against Huawei. The agency succeeded in infiltrating the company's network, noting: "We currently have good access and so much data that we don't know what to do with it."
The NSA said in a document: "Huawei's widespread infrastructure will provide the PRC (People's Republic of China) with SIGINT [signals intelligence] capabilities," and added that the the threat posed by Huawei is "unique."
It also said that "the intelligence community structures are not suited for handling issues that combine economic, counterintelligence, military influence and telecommunications infrastructure from one entity."
None of the documents released by Snowden, however, appear to show evidence to back any of the claims. In fact, last year, president of the German Federal Office for Information Security (BSI), Arne Schönbohm, told Der Spiegel that there is "currently no reliable evidence" of Huawei posing a risk.
Rotating Huawei chairman Ken Hu said last year: "If you have proof and evidence, it should be made public, maybe not to the general public, not to Huawei. But at the very least, it should be made known to telecom operators, because it's telecom operators who are going to buy from Huawei.
"So the question I want to ask is for a company with a $100 billion in revenue, with businesses in 170 countries, with the fact that we've provided leading products to most telecom operators around the world, we serve hundreds of Fortune 500 companies, we also serve hundreds of millions of consumers around the world – you say Huawei is a cybersecurity risk without any proof. On what grounds?"
Is there any proof?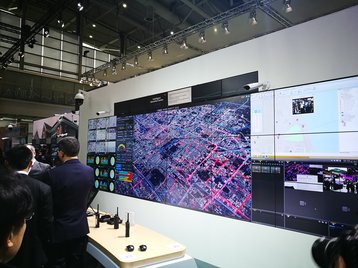 Perhaps the closest intelligence officials have ever come to accusing Huawei of a specific security incident was related to its operations in Africa. In November 2018, The Weekend Australian reported that the nation's intelligence services believed Huawei had been complicit in a Chinese espionage attempt. They claimed that the Chinese government used Huawei's staff to get access codes to infiltrate an unidentified foreign network. It is not clear if that network was the African Union's Ethiopia headquarters, which Le Monde reported saw data exfiltrated from its network every night for a period of five years.
"There's no proof that Huawei was asked to participate or turn a blind eye to the breach, but we know that there was a breach and Huawei was the key provider,'' Australian Strategic Policy Institute cyber expert Dannielle Cave told The Weekend Australian.
The African Union headquarters were funded by the Chinese government, built by a company owned by the Chinese state, and described as a 'gift.' It is not known which company supplied the servers, but data was sent using Ethio Telecom, whose network was primarily built out by Huawei, along with China's partially state-owned ZTE.
Elsewhere, earlier this year Poland arrested a Huawei employee (and an employee of local telecoms company Orange Polska) on allegations of spying for the Chinese state. Details of the case have yet to be made public, but it is important to note that Polish security services spokesperson Stanislaw Zaryn told Reuters that "this matter has to do with his actions, it doesn't have anything to do with the company he works for." After news of the arrest was made public, Huawei fired the individual.
Just last week, De Volkskrant reported that the Dutch intelligence service is investigating whether Huawei is involved in espionage for the Chinese state in the Netherlands.
This week, however, the Philippine National Police concluded a preliminary investigation into Huawei, and said that "as of now we do not see evidence that will prove Huawei is engaged in spying activities."
The other aspect of spying allegations to bear in mind is 'potential.' Much of what is said about Huawei is not about whether it spies for China or not, but rather focuses on what it 'could' do. Just like how the NSA planted backdoors in Cisco's products for years, the PLA could theoretically do the same with Huawei, it is argued.
"We should remind ourselves that China's military strategists perceive a world in which the military and the civilian will be fused into a single plane of conflict. The ability to control communications and the data that flows through its channels will be the route to exercise power over societies and other nations," former British spy chief Richard Dearlove wrote in a report against the UK doing business with Huawei.
Of particular concern to many is China's 2017 National Intelligence Law, which requires organizations and citizens to "support, assist and cooperate with the state intelligence work."
The 2014 Counter-Espionage law also adds: "When the state security organ investigates and understands the situation of espionage and collects relevant evidence, the relevant organizations and individuals shall provide it truthfully and may not refuse."
But, Ren Zhengfei told CBS News: "We never participate in espionage, and we do not allow any of our employees to do any act like that. And we absolutely never install backdoors. Even if we were required by Chinese law, we would firmly reject that."
Have the spying allegations hurt Huawei's business?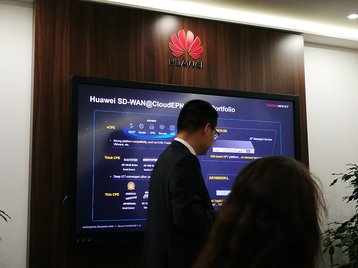 Yes. Whether the accusations are real or not, it has led to material harm to Huawei's business - not only is it a PR nightmare for an IT company to be accused of spying, several nations have explicitly banned the company.
In 2010, Huawei considered acquiring US telco Sprint Nextel Corp, but it was excluded from bidding, over national security concerns - as was ZTE. Not long after, the US said that Huawei and ZTE could not bid on most national infrastructure projects.
Soon after, then-President Obama made a trip to Australia, and the country said that it too would ban the two companies from infrastructure bids, cutting Huawei out of potentially billions in sales.
Only last year, the Australian government blocked a Huawei Marine Networks submarine cable between the Solomon Islands and Sydney over purported security concerns. At the time, Huawei also faced accusations of making a SI$40m (US$5m) political donation to the party of then Solomon Islands prime minister Manasseh Sogavare, revealed in a report by the Solomon Islands parliamentary accounts committee. It called for a police inquiry, while Huawei strongly denied the allegations.
Under the Trump administration, US efforts to hamper Huawei's business around the world have increased markedly.
In November 2018, The Wall Street Journal reported that the US government was waging a secret campaign to convince foreign allies not to use telecommunications equipment from Huawei. Officials and telecom executives from nations including Germany, Italy and Japan were briefed on alleged cybersecurity risks Huawei posed. In addition, Washington is mulling ways to increase funding from various government sources to subsidize the purchase and use of non-Chinese equipment. Nations acquiring Chinese telecommunications equipment would not be given such subsidies.
The effort proved somewhat successful: Britain's BT Group said it will remove Huawei equipment from its core 4G network within two years, the Japanese government restricted central government ministries and the Self-Defense Forces from procuring its products, Japanese conglomerate SoftBank said it was considering replacing Huawei network equipment in its 4G telecommunications network infrastructure with hardware made by Ericsson and Nokia, while Canada and New Zealand also said they would look to limit Huawei equipment.
But other nations shrugged off US pressure, with the European Commission deciding not to pursue an EU bloc-wide ban at this time.
"Our perspective is not to block Huawei or any company," French President Emmanuel Macron told Bloomberg at the Paris Viva Technology 2019 fair last week. "France and Europe are pragmatic and realistic. We do believe in cooperation and multilateralism. At the same time, we are extremely careful about access to good technology and to preserve our national security and all the safety rules.
"I think launching a trade or tech war vis-à-vis any country is not appropriate. First, it's not [the] best way to defend national security, second it's not [the] best way to the defend the ecosystem."
In comments earlier this year, German Chancellor Angela Merkel appeared to suggest a similar approach: "There are two things I don't believe in: First, to discuss these very sensitive security questions publicly, and second, to exclude a company simply because it's from a certain country.
The UK, meanwhile, remains gripped by political paralysis over the issue (and many others), but a leaked National Security Council stated that Prime Minister Theresa May was in favor of allowing Huawei build 'noncore' 5G infrastructure (although what noncore infrastructure is remains unclear).
On a visit to London, company chairman Liang Hua said: "We are willing to sign a no-spy agreement with the UK government. No spying, no back doors."
Last week, in what is seen as a move against Huawei, President Trump signed an executive order aimed at giving the federal government power to block US companies from purchasing any foreign-made telecommunications equipment deemed a national security risk.
What about Iran?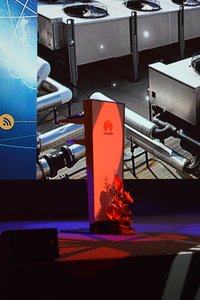 Back in 2018, the US Department of Commerce banned American companies from doing business with ZTE after claiming it sold equipment containing US tech to Iran and North Korea between January 2010 and April 2016, and then failed to penalize the employees involved after it was caught. The ban was later suspended, but the allegation included one very interesting - and pertinent - piece of information.
A 2011 internal ZTE document released by the US government included detailed proposals on how to circumvent American embargoes against Iran, Sudan, North Korea, Syria, Cuba, as well as partial sanctions against Ethiopia and Myanmar.
The document repeatedly made reference to another company, codenamed F7, which ZTE said was doing similar business deals with those US-sanctioned countries. F7 used an IT company with strong credibility as the front party to sign contracts with their customers in those nations. ZTE also gathered competitive intelligence on the compliance officers and lawyers hired by F7 in head offices as well as in branches offices to handle export embargo circumvention, including the salary offers.
The document then suggested ZTE should follow in F7's footsteps.
While it is never explicitly mentioned, it is clear from the document that F7 is Huawei - it makes mention of F7 being a major Chinese telecoms exporter, that it was barred from many US contracts, that it had hired a Chinese-American lawyer from TI, that it had a joint-venture with Symantec, and that it had struggled to acquire US server technology company 3Leaf due to pressure from the US government. Only Huawei fits those categories.
The US investigation against Huawei then led to a major political scandal: In December 2018, Huawei chief financial officer and deputy chair, Meng Wanzhou, was arrested in a Canadian airport.
Meng, who faces extradition to the US on charges that she helped the telecommunications giant evade the American embargo against Iran, is also the daughter of company founder Ren Zhengfei.
Prosecutors allege Meng worked for Skycom to sell equipment to Iran, with Skycom effectively a front company representing Huawei - an allegation her defense deny. Skycom, which Meng was on the board of for a period of time, also allegedly tried to sell HP equipment to Iran - with at least 13 pages of the sales proposal marked "Huawei confidential" and carrying Huawei's logo.
HSBC and its US subsidiary cleared more than $100 million worth of transactions related to Skycom through the US between 2010 to 2014, according to the US filing, and allegedly was fraudulently convinced by Meng that the transactions were not in contravention of US law.
The case against Meng is ongoing, with her lawyers currently fighting efforts to extradite her to the US. Separately, China has detained several Canadian citizens, on what some claim are spurious charges as a form of retaliation. Businessman Michael Spavor, who worked with North Korea, and former diplomat Michael Kovrig were picked up separately in December, soon after Meng's arrest.
Earlier this year, the US Department of Justice indicted Huawei, Skycom and Meng of 13 counts of violating US law.
"In or about and between November 2007 and November 2014, both dates being approximate and inclusive, within the Eastern District of New York and elsewhere, the defendants Huawei and Skycom, together with others, did knowingly and willfully cause the export, reexport, sale and supply, directly and indirectly, of goods, technology and services, to wit: banking and other financial services from the United States to Iran and the Government of Iran, without having first obtained the required OFAC license."
Have the Iran allegations hurt Huawei's business?
Yes. The Department of Justice may levy further sanctions and fines, and it is unclear what the future holds for Meng Wanzhou.
But the significant and incredibly damaging result of the DoJ indictments is the US Commerce Department's reaction.
It cited the indictments as the reason for adding Huawei, and 68 affiliates, to its 'Entity List.' The list bans US companies from selling parts, components and services to Huawei without government approval. If they fail to seek approval, they risk also being added to the list.
With the move only announced on May 16, the full impact is yet to be felt, but US companies including Intel, Qualcomm, Xilinx, Broadcom, Qorvo, Micron Technology, Western Digital, and Lumentum Holdings are all thought to have ceased sales to Huawei.
Google has also ended its Android licensing agreement for the provision of Google Play Services and access to the Google Play Store on new Huawei Android devices, but the company can continue to use the Android Open Source Project (AOSP).
Non-American companies that use US manufacturing or supplies, like Infineon Technologies, have halted the sales of some products. Semiconductor designer Arm has also suspended business with Huawei, a major development which will impact the design of future Huawei chips, including its Kirin smartphone processors, and its Kunpeng 920 server CPU.
Investment banking advisory firm Evercore estimates that Huawei spends some $20 billion on semiconductors every year. Huawei previously said it spends around $11 billion annually, a third of its budget, on the acquisition of US components, and lists 33 US companies among its top 92 suppliers.
To reduce the impact to supply chains and consumers, on May 20 the Commerce Department granted a 90-day temporary license for Huawei to acquire US equipment for the support of existing products - such as existing networks and equipment, and existing smartphones.
What's next? And why is this happening now?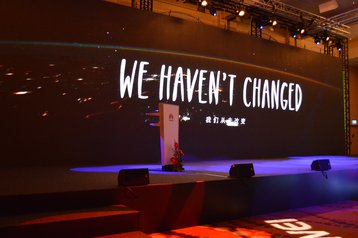 It is hard to know what will happen next. Huawei has 90 days to get equipment for existing products, and says it has been stockpiling equipment for some time in preparation of a scenario like this.
It is unknown how much equipment Huawei has saved up. Some reports say it has only enough for a month's production, while Nikkei claims it has enough for a year.
Huawei also develops a lot of its own equipment and semiconductors (although most are manufactured by other companies like TSMC), and recently doubled down on efforts to minimize its need to use US supply chains, but it will take years at best for the company to shift fully to its own products.
It is unclear if the US actually wants to settle and reverse the ban, like it did with ZTE. But even if it does, Huawei has suggested that it may not be willing to make the changes required to win the US over.
"We will not change our management at the request of the US or accept monitoring, as ZTE has done," Zhengfei said.
With allegations against Huawei over cyber security issues and evading sanctions going back years, it is fair to question: Why now?
There are at least two reasons. The first is the wider US-China trade war. Trump signed an executive order apparently against the company, and the Commerce Department blacklisted it, just one week after the Trump administration raised tariffs on $200 billion worth of Chinese goods from 10 percent to 25 percent.
Many view the actions against Huawei as part of this trade war, although Justice officials have tried hard to paint the case against Meng as not a political matter.
"We're in the middle of a trade war between two big countries so the timing of this is to inflict maximum hurt on our organization. We're a football in between this trade war," Huawei's executive vice-president in the UK, Jeremy Thompson, told BBC Radio 4's World At One.
Bloomberg cites people familiar with the matter claiming that the Trump administration held off on blacklisting Huawei until after the trade negotiations fell apart, out of fear that it would have disrupted the negotiations.
The other reason for the war against Huawei is the fast-approaching global rollout of 5G.
While many in this industry and the intelligence community debate Huawei's actions and motives, few contest the company's leading position in 5G technology.
"There is only one true 5G supplier right now, and that is Huawei," Neil McRae, chief network architect for British telecoms company BT Group, said at a Huawei event in London last year, the WSJ reports. "The others need to catch up."
Fear of Huawei's 5G dominance was why the Trump administration blocked Broadcom's attempted $117 billion hostile takeover of rival chipmaker Qualcomm, which it believed would lead to Qualcomm reducing R&D spend.
The Committee on Foreign Investment in the United States (CFIUS), which regulates foreign investment, said: "Given well-known US national security concerns about Huawei and other Chinese telecommunications companies, a shift to Chinese dominance in 5G would have substantial negative national security consequences for the United States."
Huawei's leadership in the area is also why some countries have decided the cyber security risks may be worth it - with 5G potentially worth billions in GDP growth. Huawei's Ken Hu last week claimed blocking Huawei had already hurt Australia: "Without Huawei's participation, the cost for deploying wireless base stations in Australia would be higher by 15 percent to 40 percent. And the cost of building up an entire network would be higher by several billion Australian dollars. Even worse, the time for people to adopt and use 5G technology would be delayed."
Speaking to Chinese media this week, Zhengfei said: "The current practice of US politicians underestimates our strength. Huawei's 5G will absolutely not be affected. In terms of 5G technologies, others won't be able to catch up with Huawei in two or three years. We have sacrificed ourselves and our families for our ideal, to stand on top of the world.
"To reach this ideal, sooner or later there will be conflict with the US."
To keep up to date with what is happening in the industry, be sure to subscribe to our daily newsletter: