Canada has arrested the chief financial officer and deputy chair of China's Huawei Technologies, Meng Wanzhou, over allegations of violating US trade sanctions.
Meng faces extradition to the US on charges that she helped the telecommunications giant evade the American embargo against Iran, The Globe and Mail reports. Meng, 46, is also the daughter of company founder Ren Zhengfei.
China has demanded Meng's release.
Troubling times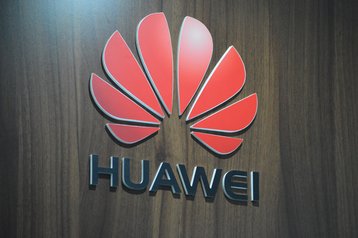 "She is sought for extradition by the United States, and a bail hearing has been set for Friday," Justice Department spokesperson Ian McLeod said in a statement to The Globe. "As there is a publication ban in effect, we cannot provide any further detail at this time. The ban was sought by Ms. Meng."
Huawei said in a statement: "Recently, our corporate CFO, Ms. Meng Wanzhou, was provisionally detained by the Canadian Authorities on behalf of the United States of America, which seeks the extradition of Ms. Meng Wanzhou to face unspecified charges in the Eastern District of New York, when she was transferring flights in Canada.
"The company has been provided very little information regarding the charges and is not aware of any wrongdoing by Ms. Meng. The company believes the Canadian and US legal systems will ultimately reach a just conclusion.
"Huawei complies with all applicable laws and regulations where it operates, including applicable export control and sanction laws and regulations of the UN, US and EU."
Huawei has long denied close ties the Chinese government, or that it has violated trade sanctions. In the Huawei-commissioned book 'Huawei: Leadership, Culture, and Connectivity,' the authors suggest ulterior motives for attacks on the company.
"Since 2007, Huawei has fallen victim to a nonstop onslaught of false allegations from Western media," a copy of the book given to DCD by Huawei writes. "The most typical story starts with Huawei's dubious background and its sales of equipment to Iraq and Iran, which threaten the national security of the United States."
It is unclear what the exact charges against Meng are, with the publication ban further adding to the lack of details. In April, The Wall Street Journal reported that the US Justice Department was investigating Huawei over whether it had violated sanctions on Iran. Meng was also previously on the board of Skycom Tech Co. Ltd, which allegedly tried to sell HP equipment to Iran - with at least 13 pages of the sales proposal marked "Huawei confidential" and carrying Huawei's logo.
Chinese foreign ministry spokesperson Geng Shuang told The Sydney Morning Herald that the nation still had not been told the reason for the arrest. "Detention without giving any reason violates the human rights of the person detained."
David Mulroney, a former Canadian ambassador to China, told The Globe: "This is a really big deal. Ms. Meng is by birth and position a member of China's corporate royalty.
"Her arrest, on suspicion of violating the Iran sanctions, should be seen as a clear signal that Canada is willing to face China's fury to do the right thing. That said, it will be portrayed in China as Canada kowtowing to Donald Trump. The arrest also threatens to fatally undermine Huawei's efforts to portray itself as a reliable infrastructure partner to its remaining supporters in the West."
The arrest came as US President Donald Trump and Chinese counterpart Xi Jinping negotiated a temporary abatement to rising trade sanctions, and only weeks after reports surfaced that the US was advising allies not to use Huawei equipment. But even prior to the current US administration's rather aggressive approach towards Huawei, the company has had a turbulent relationship with the US - in 2012, a House of Representatives report claimed Huawei posed a "national security threat" to America, and the corporation was restricted from taking part in national infrastructure projects.
In Huawei: Leadership, Culture, and Connectivity, one of the authors recounts a 2012 conversation between founder Ren Zhengfei and a US businessperson: "You guys in the US are sometimes too closed, politicizing almost everything that comes your way," he said. "The UK, on the other hand, is a lot more open, far more open than the United States."
Now, six years later, that appears to be set to change.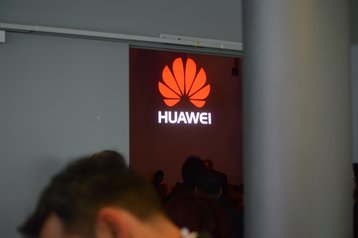 Huawei's other troubles
Britain's BT Group Plc will remove Huawei equipment from its core 4G network within two years, the Financial Times reports. It will also ban Huawei from bidding for contracts to supply equipment for use in its core 5G network.
BT will continue to use Huawei's kit in what it considers to be more benign parts of the network, such as equipment on masts.
After the story broke, BT downplayed the news, telling The Register: "In 2016, following the acquisition of EE, we began a process to remove Huawei equipment from the core of our 3G and 4G networks, as part of network architecture principles in place since 2006. We're applying these same principles to our current RFP for 5G core infrastructure. As a result, Huawei have not been included in vendor selection for our 5G core."
To deal with perceived security risks, the UK created the Huawei Cyber Security Evaluation Centre (HCSEC) in 2010 to supervise Huawei technology, and search for potential security failings.
Earlier this year, in an annual report, HCSEC said that Huawei's technology led to "long-term increased risk" in UK networks, but appeared to point the blame at technical issues in Huawei's engineering processes, rather than deliberate action. HCSEC is made up of Huawei and National Cyber Security Centre employees.