The UK government could be set to announce plans to ban Huawei networking equipment as soon as this month.
The U-turn on January's decision to embrace the company comes after a government report warned the Chinese telco would have to rely on untrusted technology due to US sanctions.
British telecoms providers already use Huawei extensively in their disparate networks.
The neverending story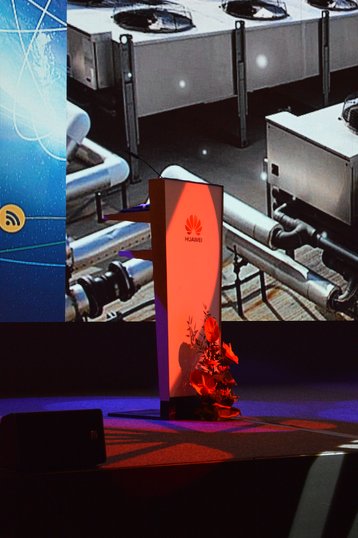 A leaked report by spy agency GCHQ, first reported by The Telegraph, claims that growing US sanctions will make Huawei's equipment unsafe. Most recently, the US moved to block semiconductor sales to the company, which could significantly impact its product lines, including 5G equipment.
Prime Minister Boris Johnson is planning to begin phasing out the use of Huawei equipment as soon as this year, Bloomberg reports. But a plan to remove all of the company's equipment from the UK, at least for 5G services, by 2029 may be too slow.
A group of anti-Huawei Conservative backbenchers (members of parliament without a formal government position) are reportedly threatening Boris Johnson, demanding a more aggressive timeline. Should he refuse, the backbenchers plan to amend every bill that passes through the Commons with anti-China clauses until he agrees.
The 60 Tory rebels instead want the Government to commit to replacing all Huawei kit before the end of the current parliament, which is set to finish in 2024.
Victor Zhang, Huawei vice president, said: "We are working closely with our customers to find ways of managing the proposed US restrictions so the UK can maintain its current lead in 5G.
"As ever, we remain open to discussions with the Government. We believe it is too early to determine the impact of the proposed restrictions, which are not about security, but about market position."
In June, the company received approval to build a £1bn research center in Cambridge, England.