DigitalBridge Group last week announced it has completed its previously announced recapitalization of portfolio company DataBank.
The announcement noted that DigitalBridge received $219 million in additional commitments in the final closing, bringing total recapitalization commitments to $2.2 billion.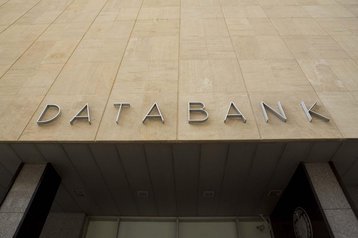 The completion of the recapitalization will result in a deconsolidation of DataBank from DigitalBridge's consolidated financial statements.
DigitalBridge retains a 9.87 percent stake in DataBank - valued at around $434 million.
Marc Ganzi, CEO of DigitalBridge, said: "The successful recapitalization and deconsolidation of DataBank – one of our key 2023 priorities – will further simplify our business profile and result in administrative savings. We are also pleased that DigitalBridge shareholders, alongside new investors Swiss Life Asset Management, EDF Invest, and IMCO, will maintain significant exposure to the next phase of growth and value creation at DataBank, driven by strong AI-led demand for more data center power and capacity."
Originally founded in 2005 in Texas, DataBank was acquired by Digital Bridge Holdings from private equity firm Avista Capital Partners in 2016. Colony Capital acquired Digital Bridge for $325 million in 2019 and took the company's name in 2021.
DataBank completed its acquisition of zColo from DigitalBridge-owned Zayo in 2021, more than doubling its footprint in the process. Today the company has more than 60 data centers across the US and UK.
In June, DigitalBridge announced that affiliates of Swiss Life Asset Management AG and EDF Invest would be acquiring 27 percent of DataBank for approximately $1.2 billion in cash from existing investors including DigitalBridge. Later, Northleaf Capital Partners and Ardian also joined the round, taking the acquisition value to $1.5 billion. Investment Management Corporation of Ontario (IMCO) then joined the consortium to invest up to US$450 million in DataBank.
Since the announcement, DataBank has completed several expansion projects across the US while selling its French data center portfolio and 'telco Edge' module supplier EdgePresence.
Last week also saw DataBank announce it had seen 'record sales' this year. The company said it ended the first half of 2023 at 135 percent of its entire 2023 sales plan noting that it had leased over 60MW of capacity in Q2 alone. DataBank said it was also planning another sale of investment-grade securitized debt later this year.
"DataBank delivered exceptional results in the second quarter and year-to-date and is significantly ahead of plan," said Raul K. Martynek, the company's CEO. "The investments we have made over the last two years in expanding our geographic footprint into 27+ markets and accelerating data center development are being rewarded. We expect this momentum to continue into Q3 and the rest of the year."
DigitalBridge is undergoing a similar deconsolidation of Vantage Data Centers, with AustralianSuper recently investing €1.5 billion ($1.6bn) to acquire a "significant minority stake" in Vantage's EMEA business. DigitalBridge had previously formed an investment consortium for Vantage EMEA operations featuring MEAG and Infranity.