The Investment Management Corporation of Ontario (IMCO) is to invest up to US$450 million in DataBank.
The Canadian company this week announced it has signed an agreement to invest in the company as part of DataBank's recapitalization process, announced in June 2022 by DigitalBridge. Closing of the transaction is anticipated to be in Q4 2022.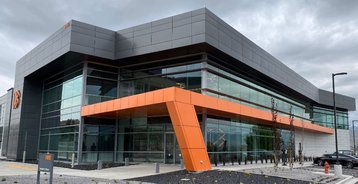 "Investing in high-quality companies and markets with secular growth is key to delivering attractive risk-adjusted returns for our clients. DataBank's leadership position in digital infrastructure and experienced management team makes it an ideal investment for our infrastructure portfolio," said Rossitsa Stoyanova, Chief Investment Officer, IMCO. "We look forward to partnering with DataBank's management and our co-shareholders to execute the company's business plan."
In June, DigitalBridge announced that affiliates of Swiss Life Asset Management AG and EDF Invest would be acquiring 27 percent of DataBank for approximately $1.2 billion in cash from existing investors including DigitalBridge. Later, Northleaf Capital Partners and Ardian also joined the round, taking the acquisition value to $1.5 billion.
"We are honored to have an outstanding partner such as IMCO join DigitalBridge, Swiss Life Asset Managers, and other marquee investors to catalyze the next phase of growth at DataBank, North America's leading edge infrastructure platform," said Kevin Smithen, Chief Commercial and Strategy Officer, DigitalBridge.
Operating at arm's length from the government, IMCO serves public-sector institutions with investment management services, managing more than $ 79 billion on behalf of public sector clients, mainly for pensions. Clients include the Ontario Pension Board (OPB) and the Workplace Safety and Insurance Board (WSIB). It has previously invested in European fiber firm euNetworks.
At the time of the recapitalization announcement, DataBank said DigitalBridge remains vested in the company as a "committed, long-term investor who will enable DataBank's aggressive plans for the decade ahead." The company said the recapitalization will enable it to execute a plan that builds upon its data center footprint and "capitalize on Edge infrastructure growth in the US for the next decade."
In the latest issue of DCD Magazine, we spoke to Marc Ganzi about what he looks for in a data center investment. Read it for free today.