Australian pension fund AustralianSuper has invested in Vantage Data Centers' EMEA operations.
The company this week announced that it is investing €1.5 billion ($1.6bn) to acquire a "significant minority stake" in Vantage Data Centers Europe, Middle East and Africa (Vantage EMEA), a DigitalBridge-sponsored company.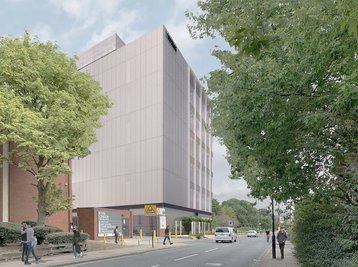 The pension fund said it would be a "key shareholder" in Vantage EMEA alongside DigitalBridge, and support the data center firm's expansion and development ambitions in the region.
Nik Kemp, head of infrastructure at AustralianSuper, said: "The Vantage EMEA platform is at an exciting point in its history, with a strong pipeline of developments in growing markets across the region. We look forward to working with DigitalBridge and Vantage EMEA to continue to support the rapid growth of its customers while also delivering on our purpose to help more than 3.2 million members achieve their best financial position in retirement."
AustralianSuper said this was the fund's first "significant exposure" to hyperscale data centers, but was an "important step" as the company looks to build out its infrastructure capability in Europe. The company told the Financial Times it expects to invest further in Vantage EMEA in the future.
Jon Mauck, senior managing director at DigitalBridge, added: "We are delighted to welcome AustralianSuper as an investor to EMEA's premier data center platform. Vantage, led by an experienced management team, has a track record of success and is aligned with the long-term growth of cloud demand and the need for AI infrastructure."
The transaction is expected to close in the fourth quarter of 2023. DigitalBridge first announced it intended to sell a minority stake in Vantage in March 2023, and in April formed an investment consortium for Vantage EMEA operations featuring MEAG and Infranity.
Sureel Choksi, president and CEO of Vantage Data Centers, said: "As data center demand continues to rapidly accelerate across EMEA, this investment will fuel Vantage's ability to accelerate the growth of our environmentally friendly, large-scale data center footprint across the region and further deepen our relationships with customers as we enable them to grow and scale their businesses with reliable, efficient and sustainable data centers. We look forward to partnering with AustralianSuper and supporting our customers' continued growth."
Vantage has campuses in operation and developing in Germany (Berlin and Frankfurt), the UK (London and Cardiff), Italy (Milan), Poland (Warsaw), Switzerland (Zurich), and South Africa (Johannesburg). It has previously filed to develop a campus in Dublin, Ireland.
DigitalBridge acquired Vantage in 2017, expanding the company into Europe in 2020 with the acquisitions of Etix Everywhere and NGD.
AustralianSuper has previously invested in Cirion (formerly Lumen's LatAm business) alongside Stonepeak. The company has also invested in Aussie tower firm Australian Tower Network (now Indara Digital Infrastructure). Reports suggest the fund was previously interested in acquiring Global Switch.