Digital infrastructure firm Ubiquity has acquired EdgePresence, a build-to-suit Edge data center provider that previously counted DataBank among its investors.
Terms of the acquisition were not disclosed.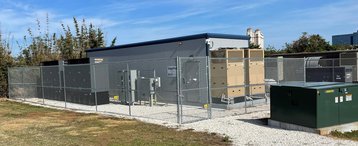 Formed in 2017 and formerly known as Modular Life Solutions, each EdgePresence facility features a 12ft by 30ft container – known as an EdgePod – with an IT capacity of 100kW, and aimed to locate them at cell towers across the US.
Ubiquity said EdgePresence's founder, Doug Recker, and its current team will be supported by Ubiquity's leadership team. The new Ubiquity Edge business unit will be led by Dartpoints co-founder Hugh Carspecken.
"As data and compute demands grow, having localized assets adjacent to end users becomes critical to overall network performance and customer success," said Jamie Earp, Ubiquity co-CEO and managing partner. "We are excited to add EdgePresence's unique set of customer solutions to the Ubiquity platform. This expansion furthers our commitment to, and focus on, ownership of critical last-mile network infrastructure assets."
EdgePresence's website now redirects to Ubiquity's Ubiquity Edge solutions page. But prior to going offline, the company said it had rolled out 11 facilities in Atlanta, Savannah, and Statesboro, Georgia; Austin, Texas; Boulder and Denver, Colorado; Gainesville, Melbourne, and Jacksonville (x2), Florida; and Pittsburgh, Pennsylvania. It listed plans for another 12 more across the US.
Ubiquity Edge said it provides initial facilities in areas such as San Diego and Los Angeles; California; Dallas and Austin, Texas; and Orlando, and Jacksonville, Florida, and will be deploying additional sites nationally to meet customer demand. Current tenants include wireless and wired broadband providers as well as fiber transport providers.
EdgePrecense deployed a facility in Orlando, Florida, in May 2022 and said at the time that it had plans to deploy four additional EdgePods in the Washington DC, and Los Angeles, California, markets within the coming months.
DigitalBridge-owned DataBank invested $30 million in EdgePresence in 2020. The company had previously said its modules will be Schneider's EcoStruxure units, deployed by IT distributor Accu-Tech.
EdgePresence previously announced American Tower as a partner for the latter's Edge computing roll-out. Many of the American Tower Edge locations are the same markets as those that were listed on EP's site.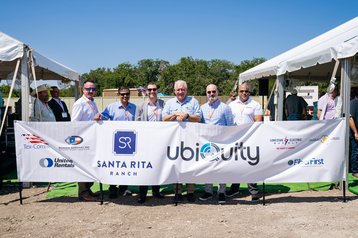 Founded in 2019, Ubiquity describes itself as a private digital infrastructure investment platform that develops, acquires, and manages last-mile communications assets throughout the United States.
Co-CEO Ajay Ghanekar has previously held roles at Verizon, Sprint, and Tata. The company acquired Texas fiber provider Millennium Telcom, LLC (d/b/a OneSource Communications) in 2020. Last year investment firms Generate Capital and 1248 Holdings-affiliate Montage partnered with the company to build fiber-to-the-premises networks and digital infrastructure.
Ubiquity launched an Edge data center at Santa Rita Ranch in Liberty Hill, Texas, in late June. FiberFirst, a Texas-based Internet service provider, will be providing fiber services to local residents from the facility, located north of Austin in Williamson County.
In a recent interview with DCD, DataBank CEO Raul Martynek said: "We made an investment in a modular data center business a couple of years back called EdgePresence, which I consider the 'far Edge', the data center at the base of a cell tower."
"And the reality of that world is that [far Edge] is a solution looking for a problem today. So we unwound our investment in that company, as we think the next phase of Edge is about the metro Edge."