DigitalBridge Group has acquired Malaysian data center firm AIMS DC.
The company this week announced the acquisition of an ownership stake in AIMS from Time dotCom by funds affiliated with DigitalBridge Investment Management.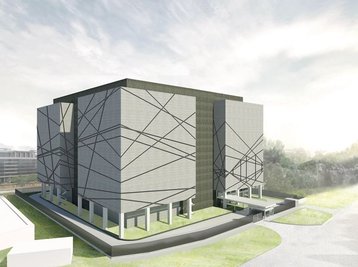 At the same time, the digital infrastructure firm has announced the formation of a new Edge data center platform 'focused on the high-growth markets' in Southeast Asia.
The deal is expected to close in Q2 2023 following the usual conditions. While previous reports suggested the unit was valued at around $500-600 million, Time said the company was valued at RM3.2 billion ($699m) in this transaction.
According to Time dotCom, the deal will see the divestment by Time of 49 percent of the ordinary shares and 100 percent of the irredeemable convertible preference shares in AIMS Data Centre Holding Sdn Bhd, as well as 21 percent of the ordinary shares in AIMS Data Centre (Thailand) Limited.
AIMS DC offers colocation, managed services, and disaster recovery offerings from three data centers in Malaysia – one in Kuala Lumpur and two in Cyberjaya – as well as one in Bangkok, Thailand. On its website, the company lists plans for three more facilities in Vietnam. In January, AIMS acquired a 13-story office building in Kuala Lumpur. Time didn't detail its plans for the building, completed in 1992, beyond saying it plans to expand its operational facilities.
Backed by Malaysia's sovereign wealth fund Khazanah Nasional Bhd., Time Dotcom offers communications services. Having acquired AIMS in 2012 for RM119 million, Bloomberg first reported the company was mulling a potential sale in March 2022.
"DigitalBridge's expertise in investing, building, and operating data centers to the highest standards aligns perfectly with AIMS' next stage of development," said Justin Chang, managing director and head of Asia for DigitalBridge.
"AIMS is a leading operator in the region poised for significant growth, with a strong management team, a robust development pipeline and considerable expansion capacity. This is a terrific platform for DigitalBridge, and we are excited to partner with TDC [Time dotCom], which has a long heritage of building connectivity-linked businesses across Southeast Asia."
Afzal Abdul Rahim, commander-in-chief of Time, added: "We believe that DigitalBridge is the right partner as they are committed to building on AIMS' heritage and [capitalizing] on its strengths. We see this as a true partnership that will allow us to tap on their global experience in other markets."
Further details about DigitalBridge's plans for its new APAC Edge platform were limited, but Time said the two companies "envisage a rapid and tactical expansion of data centers across primary and secondary cities in ASEAN and beyond."
As well as DigitalBridge, companies including the I Squared Capital-owned BDx, Stonepeak-backed Digital Edge, Temasek Holdings' STT GDC, Equinix, KKR, and Tower Capital Asia were all listed as potential suitors for AIMS.
Vantage Data Centers is currently DigitalBridge's main data center operator in Asia after acquiring PCCW's data center business and merging both it and AgileDC into Vantage. Vantage has a two-building campus in Cyberjaya with a third in development. It has previously invested in Leading Edge Data Centers, an Edge provider in Australia.