DataBank will acquire all of zColo's data center assets, totaling 44 data centers in 23 markets in the US and Europe.
Once the deal closes, DataBank will operate 64 data centers in 29 markets with more than 3,000 customers, making it one of North America's largest privately-held data center operators. Terms of the transaction were not disclosed.
Colony bets on data centers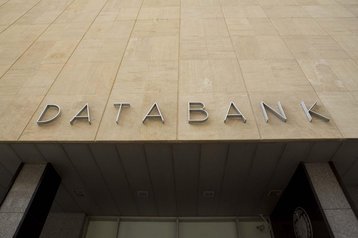 DataBank currently operates 20 data centers in nine regions, with zColo adding key markets like Los Angeles, Denver, Chicago, Miami, Boston, and New York City.
Previous owner Zayo will become an anchor tenant in many of the facilities, and DataBank customers will gain access to the telco's global fiber network as part of a long-term agreement. The companies also expect to offer DataBank colocation services to Zayo fiber customers, while Zayo solutions will be pitched to DataBank customers.
"Simply put, this highly complementary acquisition will allow us to serve customers better," said Raul K. Martynek, CEO of DataBank.
"The strategic rationale is fully aligned with our core 'Data Center Evolved' strategy built around providing customers broad geographic reach as they move their content and applications closer to the edge."
The transaction is being funded by an investor group led by Colony Capital, DataBank's controlling shareholder, along with Nuveen Real Estate and others. Colony will also invest $145 million from its balance sheet to maintain its 20 percent stake in DataBank
DataBank has grown rapidly with the help of acquisitions - among them Indianapolis-based LightBound, PNC Bank's data center in Pittsburgh, two data centers from 365 Data Centers, another from Stream Data Centers, and all of C7 Data Centers.
Through most of this growth phase, the company was majority-owned by Digital Bridge. Last year, Colony Capital acquired Digital Bridge for $325 million, swallowing the company into its Digital Colony Partners division, a $4.05 billion fund sponsored by Colony and Digital Bridge.
In 2019, Digital Colony also teamed up with EQT Partners to acquire Zayo for $8.2bn in cash, a deal that closed this March. It also acquired Cogeco Communications' data center business, Cogeco Peer 1, for $546m.
This year, Digital Colony formed Scala Data Centers after acquiring facilities from Brazilian IT firm UOL Diveo. Colony Capital also led a $1.2bn investment round in Vantage, although it already owned a stake from Digital Bridge.
Digital Colony is thought to be in talks with investors to raise $6bn as the wider Colony business reorients to focus on 'digital infrastructure.'
The shift began before Covid-19 hit, but has accelerated rapidly since, with the company's other assets dropping sharply in value - particularly its hotel investments. Marc Ganzi, previously Digital Bridge's CEO, had been set to take over Colony Capital's top spot next year, but was made CEO this July.
Over the summer, the company also defaulted on $3.2 billion of debt secured by hotels and healthcare-related properties.
Colony shares have dropped steadily since 2015 highs from a peak of $25 a share to around $5 when the pandemic hit. Shares are now priced at roughly $2.7, with a market cap of $1.3bn and approximately $46bn of assets under management - $20bn of which are classed as 'digital' assets.
This week Colony Capital sold 197 hotels to hospitality management firm Highgate in exchange for $67.5 million and the assumption of $2.7 billion in debt.