Cologix is expanding its footprint in Canada by buying an interconnection facility in Vancouver and announcing a new data center in Toronto.
The company has entered into a definitive agreement to purchase an interconnection facility from Zayo Group Holdings in downtown Vancouver. Terms of the deal were not disclosed.
Located at 175 West Cordova Street and featuring more than 65,000 sq ft (6,000 sqm) of space, Cologix plans to immediately being adding 4.2MW of additional capacity. Zayo will remain a customer at the site, providing network connectivity solutions for its own and Cologix's customers.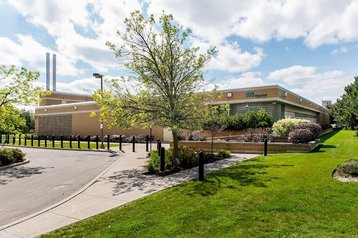 "We continue to invest in deep connectivity and scale in Canada in response to accelerated demand for cloud deployments at the network edge," said Cologix's CEO Bill Fathers. "Cologix hosts 75 percent of Canada's direct cloud on-ramps at our data centers and access to thousands of miles of dark fiber routes in the provinces of British Columbia, Quebec and Ontario."
"This site acquisition in the heart of downtown Vancouver, where data center space is in short supply, fits into Cologix's interconnection growth strategy by continuing to expand our Canadian footprint to support edge cloud traffic growth."
In Toronto, Cologix has announced plans to open its fourth data center site in the city. Located in the Markham area of the city, TOR4 will add 50,000 sq ft (4,650 sqm) and 10MW of capacity and offer dark fiber connections to TOR1 at the 151 Front Street carrier hotel.
Cologix said it has invested more than CA$500 million (US$403 million) over three years to grow its footprint in Canada. Much of this came in 2019, when the company acquired both Colo-D and Metro Optic, opened an additional facility in Vancouver, as well as TOR3 in Toronto.