Cologix has announced plans to develop what it calls its 'hyperscale Edge data' center portfolio, and has launched a new brand to offer them under.
Cologix said it currently operates three, multi-tenant hyperscale data centers in Columbus, Ohio, and Montreal, Canada, comprising 440,000 sq ft and 70MW of power.
This week the company said it plans to build three additional hyperscale data centers in Ashburn, Virginia; Columbus, Ohio; and Silicon Valley, California, comprising 1 million sq ft and 200MW of capacity.
In addition, Cologix has announced a new name for its hyperscale facilities, which will now be offered under the Scalelogix name.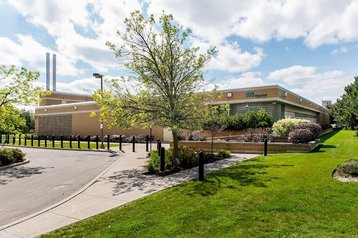 "As we support our customers' growing businesses and continue to invest in the digital infrastructure that underpins the growth of the digital economy, Cologix will aggressively expand its hyperscale edge data center footprint," said Cologix CEO Bill Fathers. "Scalelogix is Cologix's answer to meet the growing needs for our customers."
Some of the announcement is seemingly rebranding rather than new developments; Cologix broke ground on a 120MW hyperscale facility in Ashburn in late 2020 and on a 40MW Ohio facility in March 2021.
Last month investment firm Stonepeak announced the recapitalization of Cologix; which saw the Abu Dhabi sovereign wealth fund Mubadala exit its investment in the data center firm. The company raised $1.1 billion through ABS notes late last year.
The company acquired Montreal hyperscaler Colo-D in late 2018. Cologix added the first phase of the 160,000 sq ft COL3 data center to its Scherer Court campus in 2018, with previously reported potential to expand to 32MW.
Currently, the company only operates one Silicon Valley data center; a 9MW facility acquired from vXchnge last year. Spanning 84,000 sq ft (7,800 sq m), the facility reportedly has room to add another 10MW.
Equinix operates a hyperscale brand under the xScale moniker; through a number of joint ventures, the company has invested almost $8 billion developing hyperscale facilities in major metros globally. Other colo and wholesale providers offer hyperscale facilities but usually not under a separate brand/offering.