Equinix has formed another joint venture with Singapore's sovereign wealth fund GIC to develop hyperscale data centers in South Korea.
The two companies this week announced a $525 million joint venture to develop and operate two xScale data centers in Seoul. The deal marks the two companies' fifth xScale investment, and takes the pair's hyperscale investment total to almost $7.5 billion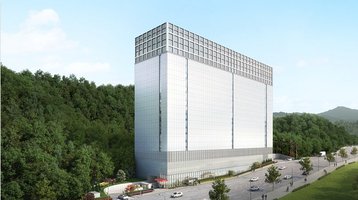 The two facilities under this joint venture – known as SL2x and SL3x – are expected to provide more than 45MW of capacity.
Under the terms of the JV, GIC will own 80 percent of the joint venture, with Equinix owning the rest. The venture is expected to close in Q1 2022, pending regulatory approval and other closing conditions.
"Korea and the broader Asia-Pacific market are both enablers and beneficiaries as organizations prioritize digital transformation," said Charles Meyers, President and CEO, Equinix. "To address demand for cloud and digital infrastructure, we have continued to invest in the region through the expansion of International Business Exchange capacity and locations, as well as the expansion of our hyperscale program, xScale, in Australia, and now Korea."
Equinix first partnered with Singapore's GIC sovereign wealth fund in October 2019 to develop hyperscale facilities under the xScale label. The two companies are aiming to open 32 facilities across Europe, Asia, and Latin America over the next few years.
Including today's announcement, GIC and Equinix's joint ventures to date have totaled around $7.5 billion in investment, and seven xScale data centers have opened globally so far including in the UK, Japan, France, and Brazil.
The company also has formed a $575m JV with PGIM Real Estate to build hyperscale facilities in Australia, taking the xScale program's total investment to almost $8 billion.
Equinix opened its first South Korean data center, SL1, in 2019. Digital Realty this week opened its first facility in the country and is working on its first hyperscale data center in South Korea that is due to open in 2023.