Equinix has opened SL1, its first data center in South Korea. Located in Western Seoul, it is connected to the local business and financial districts.
The global colocation provider joins other online players such as Google, Oracle and Digital Realty in moving into South Korea. Equinix's new International Business Exchange (IBX) was announced in January and timed for the country's roll-out of 5G.
Digital Media City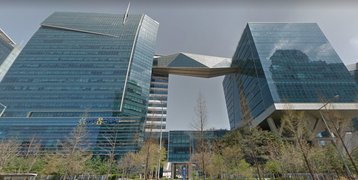 "The new data center in Seoul, dubbed SL1, will offer comprehensive interconnection systems, supporting digital transformation of local companies, and hybrid and multi-cloud migration," said Chris Jang, country manager of Equinix Korea, at a press conference in central Seoul, reported by the Korea Times.
Located in Seoul's Digital Media City district, close to the central business district and Yeouido financial district, SL1 will have N+1 power redundancy and N+20% cooling (20 percent more than enough cooling to run the data center at capacity), according to the specifications. It offers Equinix' own connections of course - Cross Connect, Equinix Connect and Equinix Internet Exchange. It will offer Equinix Cloud Exchange Fabric in 2020.
Korea is proving attractive for other data center players. Google has announced a cloud region there, due to open in 2020. Oracle has had a cloud region operating there since May, but is due to officially launch it in 2020. Digital Realty has bought 22,000 sq ft of land in Digital Media City, with plans to build an ambitious 12MW multi-story data center.
Equinix now has more than 200 data centers in 53 cities of 25 countries.