Equinix has announced a major expansion of its partnership with Singapore's GIC sovereign wealth fund to triple its hyperscale xScale portfolio.
The two companies this week announced plans to form additional joint ventures in the form of limited liability partnerships, with GIC adding an additional $3.9 billion onto previous investments.
The company currently has 10 hyperscale facilities in operation or development; three in Japan, two each in France, UK, and Germany, and one in Brazil.
Earlier this year, Equinix announced the opening of xScale data centers in Tokyo and Paris, and detailed plans for five more globally. GIC has funded much of Equinix's previous xScale expansion, having previously made investments totaling $3 billion across joint ventures in Japan, Europe, and LATAM.
The new announcement will take GIC's total investment to $6.9 billion across 32 facilities globally and more than 600MW of power capacity when fully built out.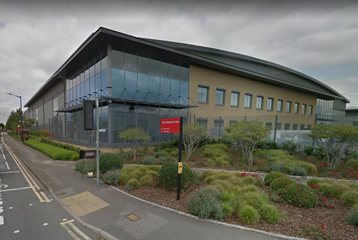 Across Europe, the companies are planning three new hyperscale facilities in Dublin, Ireland; three more in Frankfurt, Germany; and single facilities in Helsinki, Finland; Milan, Italy; Madrid, Spain; and Warsaw, Poland.
In APAC, the companies are adding two more hyperscale facilities in Tokyo and one more in Osaka.
In Latin America, the companies are building two more hyperscale data centers in Sao Paulo, Brazil and one in Mexico City, Mexico.
Three additional sites are due to be announced at a future date.
"For years, the world's largest cloud service providers, including Alibaba Cloud, Amazon Web Services, Google Cloud, IBM Cloud, Microsoft Azure, and Oracle Cloud Infrastructure, have partnered with Equinix to leverage its global platform of more than 220 data centers to directly connect to their strategic business partners and customers," said Equinix CEO Charles Meyers. "With our xScale program, these hyperscalers can continue to grow at Equinix while in close proximity to an ecosystem of 10,000 customers."
The newly-announced JV projects are expected to close in several waves over the course of 2021, with GIC owning 80 percent equity interest in the joint ventures.
"The joint venture arrangement of xScale enables these large deployments to be structured in an off-balance sheet model that aims to preserve capital for investment in our traditional retail data center and digital infrastructure business and maintain our strategic and financial flexibility," Meyers added.
Equinix said all xScale facilities will be LEED certified (or regional equivalent certification).