Equinix has formed a new joint venture to develop hyperscale data centers in Sydney, Australia.
The company is forming a $575 million joint venture with PGIM Real Estate, the real estate investment and financing arm of Prudential Financial's global asset management business, to expand its xScale hyperscale platform into the country.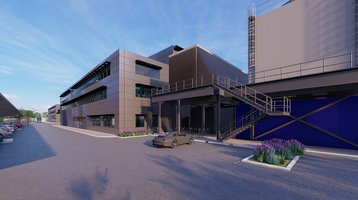 The facilities in the joint venture, known as SY9x and SY10x, are expected to provide more than 55MW of power capacity. The first of the two, SY9x, is expected to open in Q1 2022.
Equinix first partnered with Singapore's GIC sovereign wealth fund in October 2019 to develop hyperscale facilities under the xScale label. The two companies currently have around 10 in development or operation and are aiming to open 32 facilities across Europe, Asia, and Latin America over the next few years.
"Our new relationship with PGIM Real Estate follows our successful partnership with GIC and will enable the world's largest hyperscalers to expand within the Equinix ecosystem in Australia," said Charles Meyers, President and CEO, Equinix.
This week's deal marks Equinix's first hyperscale JV beyond GIC and will take the xScale portfolio to more than $7.5 billion of investment across 34 facilities, and an expected greater than 675MW of power capacity when completed and fully constructed.
Eric Adler, CEO of PGIM Real Estate, added: "We are extremely pleased to partner with Equinix on this investment in Sydney, and we look forward to expanding this strategic relationship in other markets, thereby providing our investors further access to the increasingly important digital infrastructure sector."
Equinix currently has 17 data centers across Australia, with another due to open in Perth later this year.