US data center operator Cologix plans to acquire a five-acre campus in Silicon Valley from colo provider vXchnge.
The Santa Clara site includes a 9MW data center spanning 84,000 sq ft (7,800 sq m), with room to add another 10MW.
Xchnging cash for data centers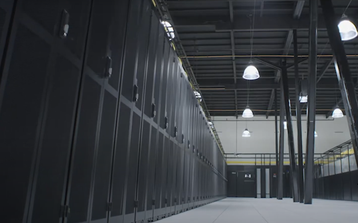 The deal for the interconnection hub includes 'dozens' of cloud, software, and carrier customers, who will remain in the data center. Publicly revealed tenants include CloudMosa, OneStepCloud, and Houston Methodist.
"Silicon Valley continues to have one of the fastest-growing data center markets in the world with strong fiber connectivity to Internet backbones and a growing density of hyperscale on-ramps," said Cologix CEO Bill Fathers.
"Through this acquisition, we will fulfill our strategic goal of providing total coverage of the US markets with cloud gateways in Ashburn, Silicon Valley, Dallas, Minneapolis, New Jersey, Jacksonville and Columbus, OH – complementing our national coverage of Canada in Toronto, Montreal, and Vancouver."
The company bought another vXchnge data center in Minneapolis, Minnesota last year. That facility itself came from vXchnge's 2015 acquisition of eight Sungard AS data centers, which that company had previously acquired.
Back in 2019, Cologix raised $500m from Abu Dhabi's Mubadala Investment Company, in partnership with Stonepeak Infrastructure Partners