China Merchants Group Ltd. is reportedly exploring a takeover offer for Chinese data center operator Chindata.
Bloomberg reports the state-owned enterprise has been studying a potential bid for the Bain Capital-backed business and reached out to prospective investors including infrastructure funds about backing a deal.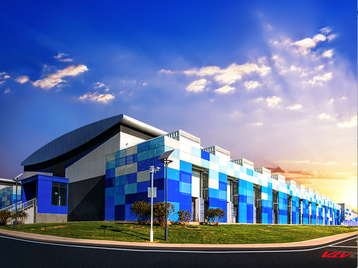 Founded in Shanghai in 1872 as the China Merchants Steam Navigation Company, today the company operates in shipping, energy, logistics, finance, healthcare, real estate, and numerous other industries.
ChinData operates at least 17 data centers across China and Malaysia, with its Malaysian facilities operated by subsidiary Bridge Data Centres, which is also building a site in India.
Bain bought Chindata in 2019 from Wangsu Science & Technology Co. and merged it with its portfolio firm Bridge Data Centres. The company was listed on the Nasdaq in 2020.
Last year Bloomberg reported GDS Holdings Ltd. was considering a bid to combine with the Bain Capital-backed company. PAG and EQT-backed EdgeConneX were also reportedly considering a bid, though it seems nothing came of the interest.
Rival Chinese operator Vnet, previously 21Vianet, is currently subject to several acquisition offers.
In April 2022, the Hina Group and Industrial Bank Co offered the company US$8 in cash per depositary share or approximately US$1.3333 per ordinary share. In July 2022, it was reported that MBK was considering making an offer, though this has not since been confirmed. Vnet founder Sheng Chen made an offer in September to buy the company for US$8.20 per American depositary share, or US$1.3667 per ordinary share. CDH Investments and PAG are reportedly considering separate bids for the firm.