Amazon Web Services (AWS) is planning to develop a cloud region in Santiago, Chile.
The company this week outlined some of its plans to expand further into Latin America, with a particular focus on Chile.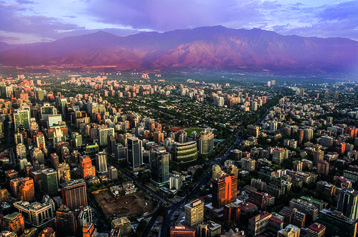 "In the future we plan to invest more and expand our physical presence in Chile, to the extent that customers demand it and need it to meet their needs," Vice President for Latin America Jaime Valles told Reuters.
The company also said it started the process to obtain an environmental permit needed to build a $205 million data center in Chile's capital.
Update: According to BNAmericas, the new facility will be built on a 17.5-hectare site, where Amazon plans to build two buildings that include data rooms, offices, electrical and mechanical rooms, and material storage rooms. Building 1 will cover an area of 8,097 sqm and building 2 will cover 8,310 sqm. Construction is expected to start in the second half of 2023.
AWS has been mulling a data center in Chile since at least 2017. The company has a Cloudfront Edge location in Santiago and plans to launch a Local Zone in the country in the near future.
Oracle and Google have already launched Chilean cloud regions while Microsoft is developing a cloud region in the country. Huawei is currently planning its third facility in the country.
AWS currently operates one Latin America region in São Paulo, Brazil, which launched in 2011. The company is planning regions in Mexico and has a land bank in Argentina.
The company also plans to extend its Local Zones to cities in Argentina (Buenos Aires), Chile (Santiago), Colombia (Bogotá), Peru (Lima), Mexico (Querétaro), and Brazil (Rio), though it hasn't shared timelines.