Huawei is to build its third data center in Chile.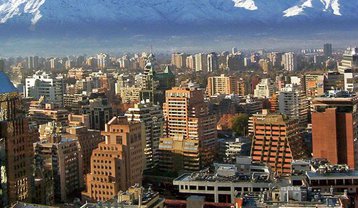 The company announced the plans in the local press this month, which will see a new facility built in the Santiago Metropolitan Region and operational during the first half of 2023. The facility will involve an investment of around $100 million.
Huawei announced its first Chilean facility in 2019, with plans for a second in the capital revealed a year later.
"We are happy and proud to make this announcement, which is great news for the technological ecosystem of the country and the region. Just as in 2019 we bet on the growth of digitization by installing our first data center on national soil, today we reaffirm our commitment to technological transformation, both privately and publicly," said Jason Jin, manager of Huawei Cloud & AI in Chile.
Huawei currently has three cloud regions across Latin America; Chile, Mexico, and Brazil. The company opened a second facility in Brazil and announced plans for a second facility in Mexico last year without providing details.
At the time, Alfonso Jimenez, Huawei Cloud strategic and marketing director said the company will announce new regions, availability zones, and content-delivery networks (CDNs) throughout Latin America in the coming months.
In a roadmap presentation in 2020, Duan Bin, director of Huawei Cloud LATAM, said the company plans to expand its Huawei Cloud coverage to cover all of Latin America, including Bolivia, Paraguay, Uruguay, Central America, and the Caribbean in 2021 and beyond.
Oracle and Google have launched Chilean cloud regions while Microsoft is developing a cloud region in the country. AWS has a Cloudfront Edge location in Santiago and plans to launch a Local Zone in the country this year.